Microsoft has released Windows 10 cumulative updates KB5028166 and KB5028168 for versions 22H2, version 21H2, and 1809 to fix issues and add new features to the operating system.
As these updates contain security updates released as part of Patch Tuesday July 2023, Microsoft will automatically install the update over the next few days.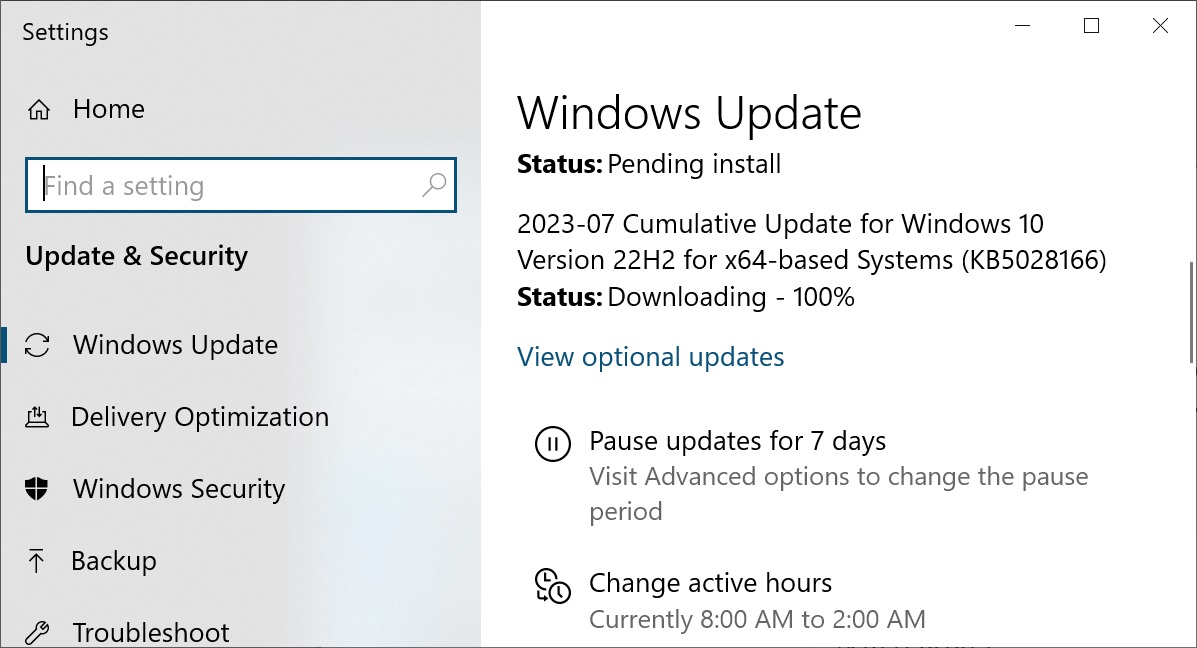 However, you can install them manually now by going to Settingsclicking on Windows Update, and selecting 'Check for updates.'
Here is a list of the updates released today:
What's New in the July 2023 Update
Today's Patch Tuesday July 2023 update contains numerous bug fixes and improvements. For example, this update adds many new features and improvements to Microsoft Defender for Endpoint.
It also allows you to authenticate to Microsoft clouds. This feature also satisfies conditional access checks if they are needed.
The update improves several Simplified Chinese fonts and the Microsoft Pinyin Input Method Editor (IME).
They now support GB18030-2022. Characters from the Standard Chinese Character List (GB18030-2022 Standard Implementation Level 2) are available in Microsoft Yahei (regular, light, and bold), Dengxian (optional font: normal, light, and bold), and Simsun. The Simsun Ext-B font (GB18030-2022 implementation level 3) now supports the E and F extensions of the Unicode CJK unified ideograms.
Other bugfixes include:
This update fixes an issue that affects a monthly scheduled task. It may not run on time if the next occurrence occurs during daylight saving time.

This update fixes an issue that affects all registry settings under policy paths. They could be deleted. This happens when you don't rename the local temporary user policy file during Group Policy processing.

This update affects the Desktop Window Manager (DWM). It improves its reliability.

This update fixes an issue that affects .msi files. A minor update is not installed. This happens when you use the Configuration Service Provider (CSP) EnterpriseDesktopAppManagement to distribute the .msi file.
As mentioned above, you can download and install the update by going to Windows Update and selecting 'Check for updates.'