Microsoft has begun the forced rollout of its Windows 11 22H2 "Moment 3" update, which introduces several new features and improvements to the operating system.
Unlike the two major feature updates that Windows 10 receives every year, Windows 11 will only receive one update per year. However, the introduction of 'Moments' updates ensures that new features and improvements continue to be delivered throughout the year.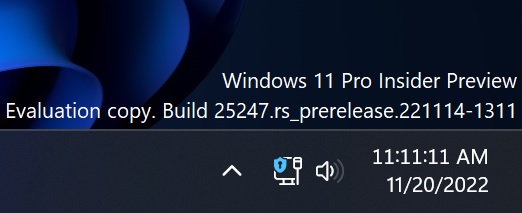 The third "Moments" update for Windows 11 was initially released to users via an optional preview update for Windows 11 22H2 on May 24, then enabled for everyone in June 2023, and finally fully released in July 2023.
The update includes the following new features:
Live subtitles in additional languages: Live subtitles are now supported in several more languages, including Simplified and Traditional Chinese, French, German, Italian, Japanese, Portuguese, Spanish, Danish, Korean and other English dialects. This feature can be enabled via the quick settings accessibility drop-down menu or using the keyboard shortcut WIN + Ctrl + L.
Redesigned in-app voice access command help page: The voice access command help page has been redesigned for better usability, with descriptions and examples for each command, a search for quick access to commands and new categories for additional tips.
New voice access commands for selecting and editing text: New commands for selecting and editing text have been added, giving users greater control over their content.
VPN status icon: A new icon has been added to the system tray to display the VPN connection status.
Show seconds in system tray clock: Users now have the option to show seconds in the system tray clock.
Quick copy for two-factor authentication codes: A new feature adds a convenient copy button to notification toasts for two-factor authentication codes.
File Explorer context menu gets access hotkeys: One-touch hotkeys for quick execution of commands have been added to the File Explorer context menu.
Multi-App Kiosk Mode: Ideal for scenarios where multiple users share the same device, this feature allows administrators to control which apps can run on a device and block specific features.
Live Kernel Memory Dump Collection from Task Manager: This new feature makes troubleshooting easier while the operating system continues to run.
Adaptive Content Brightness Control: This feature, which adjusts screen brightness based on content, is now available on laptops and 2-in-1 devices.
USB4 Hubs and Devices Settings Page: A new settings page has been added, providing detailed information about the system's USB4 capabilities and attached devices.
Presence sensor privacy setting: This setting allows users to control which apps can access their device's presence sensors.
Improved Search in Settings performance: The update improves the performance of the Search in Settings feature.
Print Screen Key Behavior Changes: The default action of the print screen key has been changed to open the snipping tool.
Limit most recent tabs: This update limits the number of recent tabs displayed in Settings > Multitasking.
Improved cloud and built-in search suggestions: This feature helps users enter popular Simplified Chinese words using the Input Method Editor (IME).
In addition to these features, the Moment 3 update includes several performance improvements such as faster post-boot experience, file explorer improvements, reduced game stutter with high-ratio mice , improvements to the taskbar, task view, and notifications, as well as Explorer efficiency and performance improvements, and improved debugging and data views for developers.
Windows 11 22H2 "Moment 3" update demonstrates Microsoft's commitment to improving the Windows 11 experience, delivering valuable improvements and new features for users ranging from everyday users to developers and gamers.