Emsisoft's Black Friday to Cyber ​​Monday deal is now live 50% off Emsisoft Anti-Malware One year licenses for 1, 3 or 5 devices.
If you've been in the Windows security software market or know someone who needs protection, this is a great deal on a great antivirus product.
Emsisoft is a powerful antivirus solution that uses a dual-scan engine with definitions from Emsisoft and Bitdefender. It also has advanced behavioral detections, allowing it to detect and stop ransomware when it tries to encrypt your computer.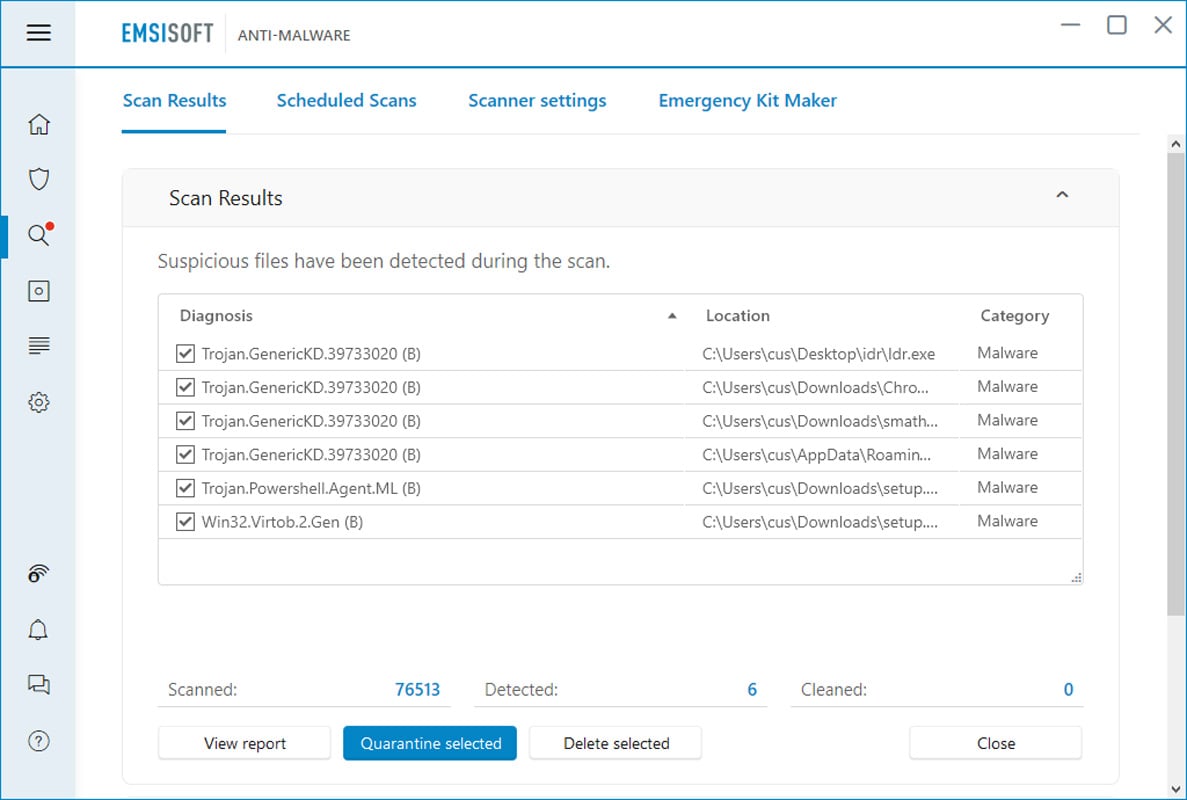 Some of the features included in Emsisoft Anti-Malware are:
A cloud-based dashboard to manage all your devices;
Emsisoft (A) and Bitdefender (B) Fast Scanning dual-engine scanner scans faster than others that only use one. Combination of scanning engines at the most efficient level;
Rootkit detection Scans boot sectors and finds hidden rootkits in the operating system.
PUP detection Alerts users to potentially unwanted programs (PUPs) that overload the computer with resource-intensive applications.
Advanced infection cleaning Intelligent working processes ensure computer safety and stability during system cleaning.
Emergency Kit Maker creates a Swiss army knife to scan and clean infected third-party computers.
A four-layer system including Web Protection, File Guard, Behavior Blocker and Anti-Ransomware.
Online Banking Protection Blocks banking Trojans that attempt to clean up your bank account.
Exploit and System Tamper Prevention Ensures data integrity and validity of running programs.
Emsisoft Anti-Malware Home licenses typically cost $29.99 per device per year. However, with this holiday deal, that same license is only $14.99!
The 50% Off Emsisoft Anti-Malware Home Cyber ​​Week Offer is available now until the end of Cyber ​​Monday.
Disclosure: BleepingComputer has partnered with this vendor to promote special offers and discounts to our visitors. If a visitor purchases a product through a link in this article, BleepingComputer.com will earn a commission.