The number of websites promoting cryptocurrency giveaway scams to lure gullible victims increased by more than 300% in the first half of this year, primarily targeting English and Spanish speakers using celebrity deepfakes .
Security researchers at cybersecurity firm Group-IB have identified more than 2,000 domains registered in 2022 specifically for this purpose.
A report published today notes that the number of fake giveaways involving cryptocurrency has increased fivefold compared to the same period last year.
Each of these sites has an average reach of around 15,000 viewers. If this data is accurate, the scammers have a targeting pool of around 30 million people. The use of top-level domains (TLDs) considered more reliable (".COM", ".NET") and ".ORG") have also contributed to this success.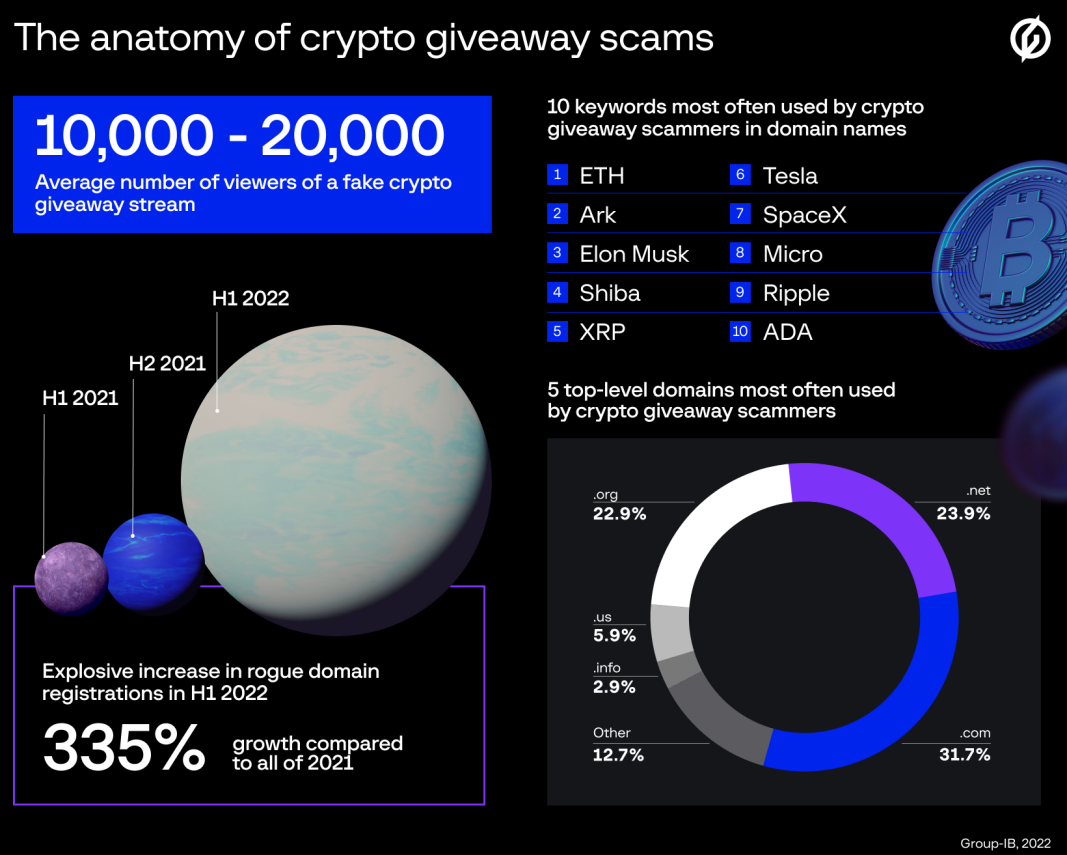 Group-IB says scammers are abusing multiple video platforms to promote fake giveaways in live streams featuring deepfakes of Elon Musk, Garlinghouse, Michael J. Saylor and Cathie Wood. YouTube is first on the list, followed by Twitch.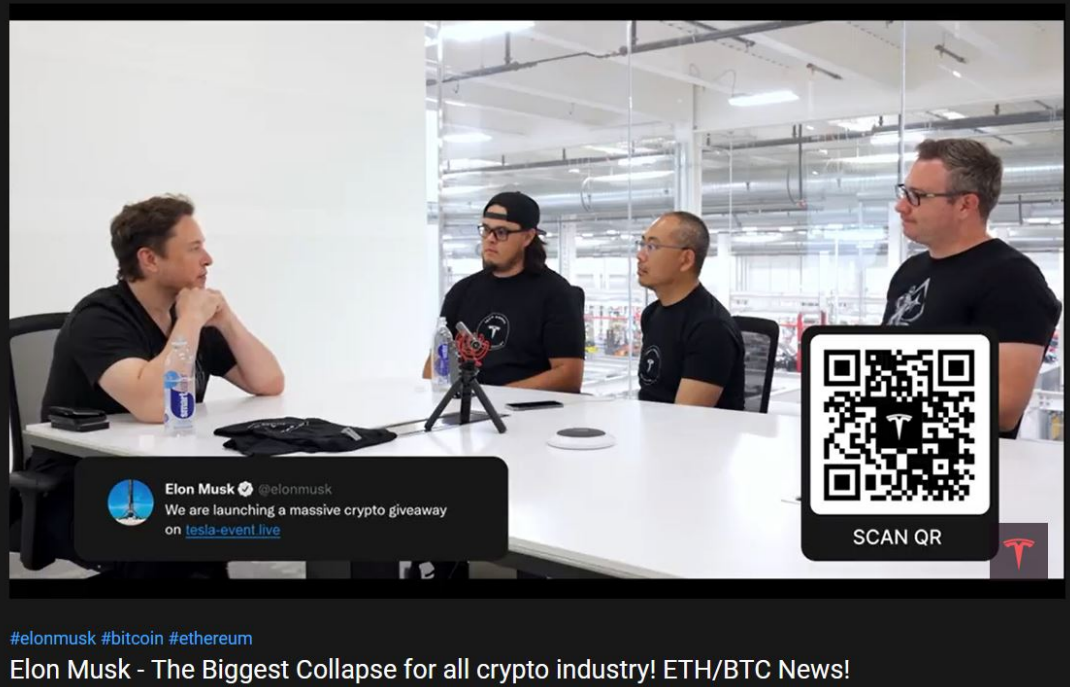 Promotional streams come from accounts that have been hacked or rented out to underground hackers who receive between 10% and 50% of the revenue, depending on the size of the channel.
The more subscribers the channel has, the harder it is to block the stream, as it would take more reports to trigger YouTube's moderation system.
Additionally, scammers have set up campaigns using the image of the President of El Salvador, Nayib Bukele, who declared that Bitcoin is legal tender in the country, or the footballer Cristiano Rolando who signed an exclusive partnership with Binance. this summer.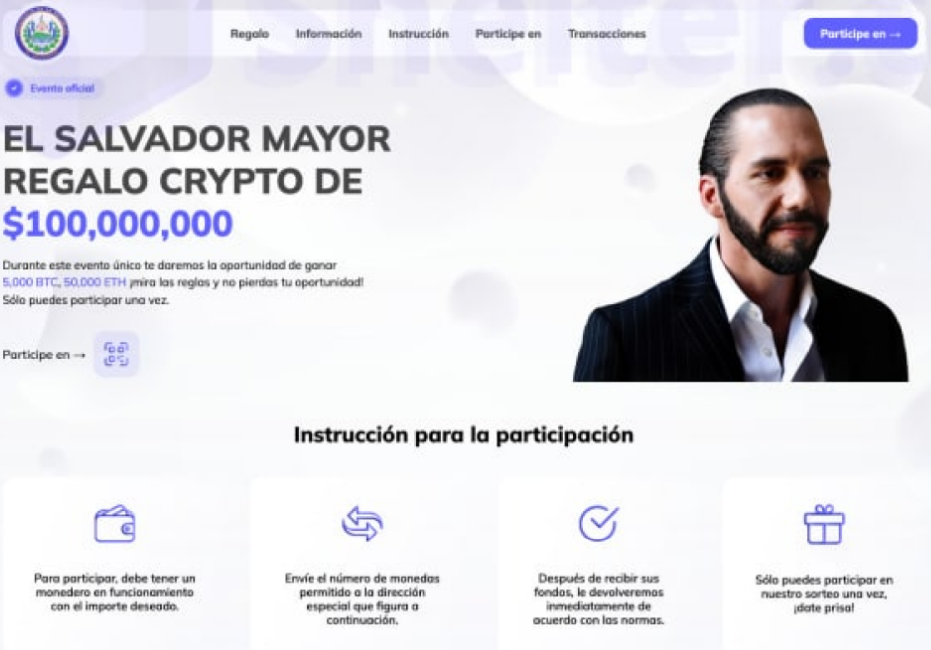 This shows that scammers quickly adapt to new developments in the field and take advantage of the current context to promote realistic scams.
Scams are easier to set up
Group-IB explains that the main reason for the sudden increase in cryptocurrency scams this year is the significant increase in the wider availability of tools that aid in their manufacture.
"The phenomenal growth of fake crypto giveaways can be explained by a significantly improved arsenal and availability of tools for crypto scammers, even with low technical skills," the cyber intelligence firm explains.
"Group-IB found that forums used by scammers are a market in their own right that can help even new, non-tech savvy scammers carry out a crypto fraud scheme," the researchers say.
Russian-speaking forums today offer a marketplace dedicated to hacked YouTube accounts, viewership boosting services, detailed tutorials on how to set up scams, drag-and-drop website building platforms, bulletproof hosting and deepfake creation tools.
Moreover, these forums are breeding grounds for fraudulent mentors, bogus giveaway promotion specialists, and various service providers, so scammers do not need any knowledge to run these campaigns.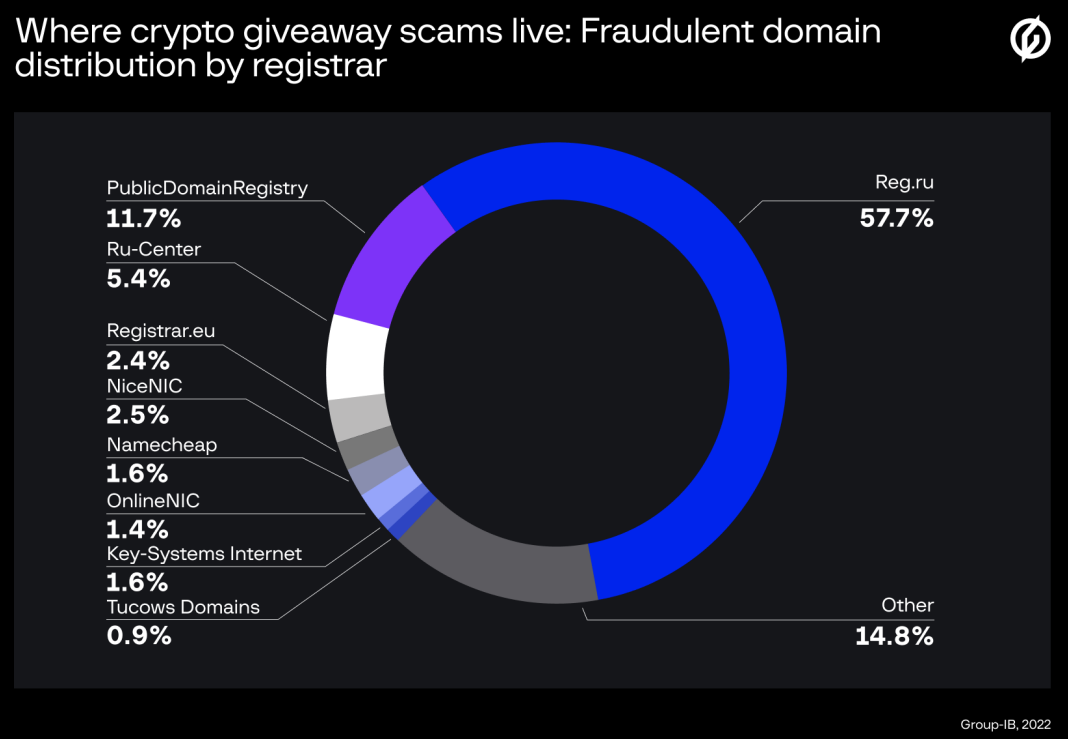 Group-IB claims that a complete crypto stream design costs around $200, while producing a celebrity deepfake video would cost scammers around $30.
Free fake landing pages cost between $200 and $600, manuals are sold for around $100, and fully automated toolkits range between $500 and $1,500 per month.
"Scams targeting crypto enthusiasts are becoming more common, and their reach and sophistication are increasing. Crypto giveaway scams have become a profitable illicit market segment. to automate and streamline operations." – IB Group
How to stay safe
Potential investors and digital asset enthusiasts should be vigilant about cryptocurrency giveaways and always thoroughly check the details of such promotions before providing sensitive information.
When a celebrity-endorsed promotion on YouTube seems too good, an easy way to determine whether it's a scam or not is to check the channel's name and history. If it's not the official celebrity channel, the giveaway is likely a scam attempt.