File-sharing site Zippyshare has announced that it is shutting down the site by the end of March 2023 after announcing that it could no longer afford to keep the service running.
Zippyshare is a free file sharing website launched in 2006 that generates revenue through advertisements. The site is one of the largest on the web, receiving over 43 million visits per month, according to Similarweb.
However, ZippyShare announced yesterday that it was shutting down the service, giving users until the end of the month to back up important files.
"We have decided to stop the project at the end of the month. Please make backups of your important files, you have about two weeks to do so. Until then the site will work without any changes." reads an ad on the Blog Zippyshare.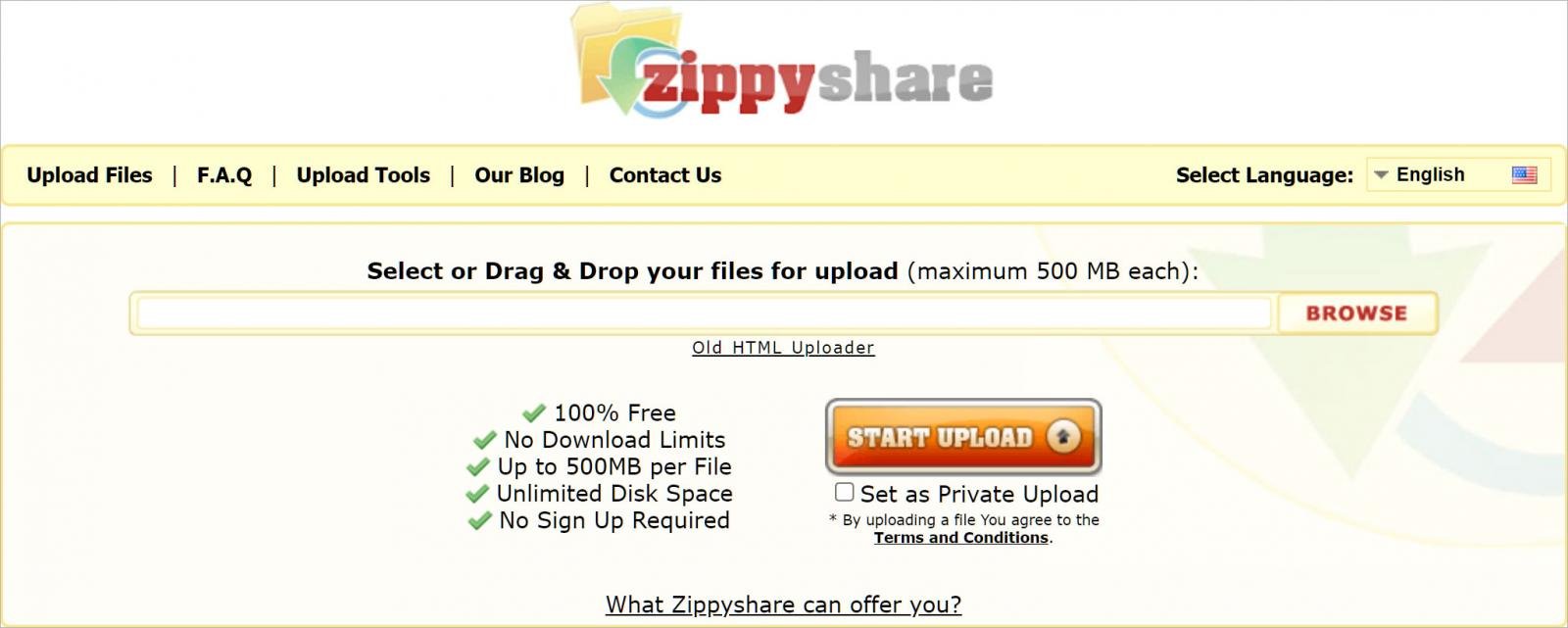 No longer profitable
ZippShare says they are shutting down the service because they can no longer afford to keep it operational due to rising costs and falling revenue.
Operators say traffic to the site is steadily declining as people switch to more modern file-sharing services with better performance and more features.
Additionally, an increasing number of those who continue to visit Zippyshare are using aggressive ad blockers, so the site's ad revenue is also plummeting.
On top of all this, the sharp rise in electricity prices has made operating the site's huge server infrastructure much more expensive, diminishing already shrinking profits.
"There are still a bunch of little reasons, but we could write a book about it, and probably no one would want to read it," the Zippyshare statement read.
"To sum up, we no longer have the means to maintain the site."
Despite the gloomy image reflected by this statement, Zippyshare continues to be one of the most popular websites on the internet, enjoying massive traffic.
However, it is a double-edged sword when the profitability model fails because managing all that traffic results in very high costs.
The site has historically been listed in the US Trade Representative Office's "Notorious Markets" report as being known for distributing unlicensed copyrighted music.
"Well known for downloading and distributing allegedly infringing music, Zippyshare is said to offer more pre-release music, i.e. music that has not yet been commercially released, than any other cyberlocker," reads -we in the report 2015.
"Zippyshare would be hosted in France. Its revenue would come from paid advertising, which targets millions of users around the world, including India, where the site has an Alexa ranking of 278."
"Zippyshare pages are known to install malware on visitors' computers and send visitors to dangerous websites."
Although Zippyshare is no longer listed in the report, it's unclear whether the expense of handling copyright infringement notices and legal threats contributed to the site's shutdown.
These legal complications led other similar services to their demise, including Megaupload in 2012, Hotfile in 2013, and RapidShare in 2015.
BleepingComputer contacted Zippyshare with further questions, but a response was not immediately available.