In a significant development for the PC platform, Microsoft has introduced Windows Copilot, marking a milestone as the first PC platform to offer unified AI assistance to consumers.
This innovation combines Bing Chat and other plugins to help you do anything directly through the new Copilot sidebar.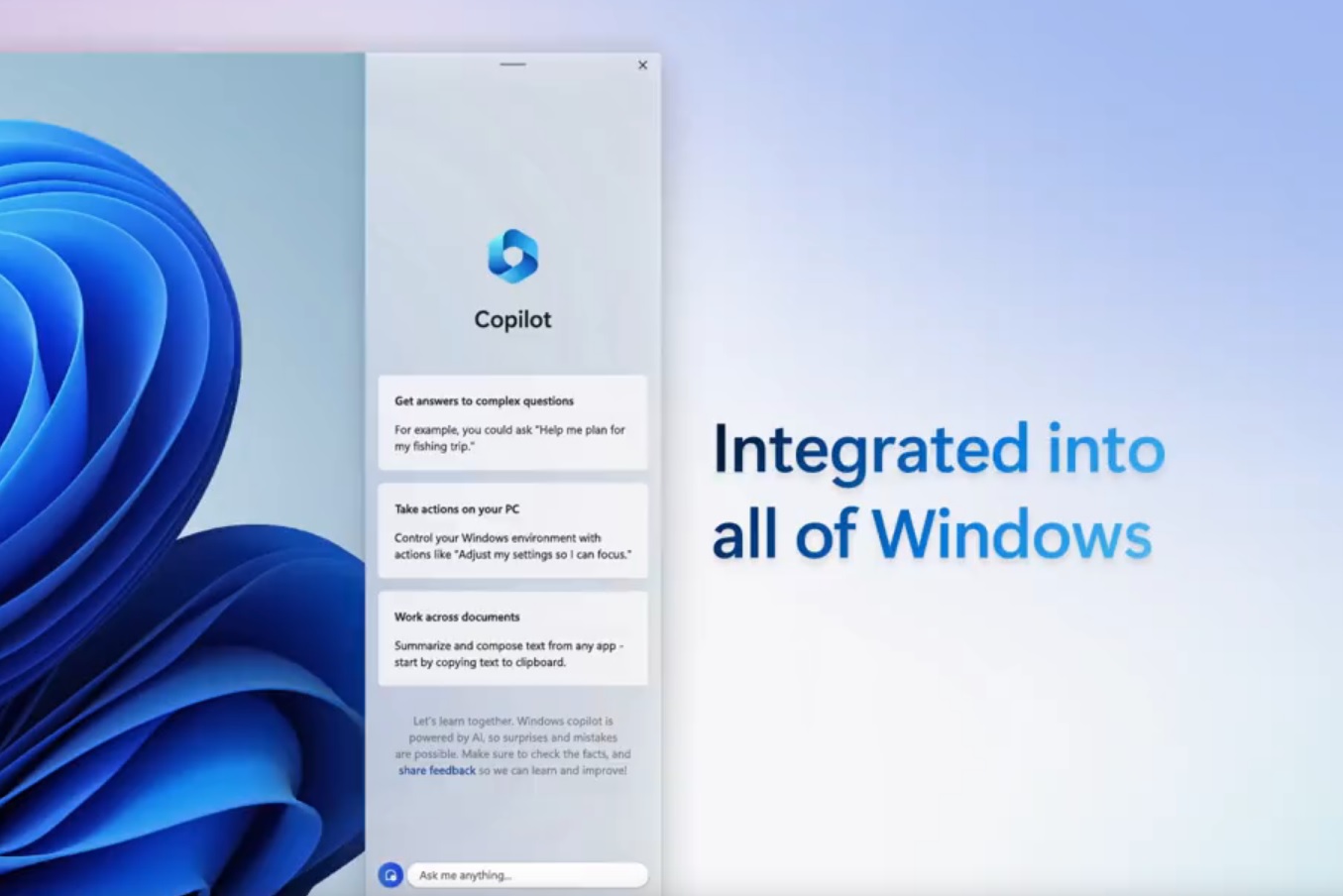 Users will find activating Windows Copilot smooth and intuitive, with the easily accessible button on the taskbar. When enabled, the Windows Copilot sidebar stays consistent across apps, programs, and windows, ready to serve as your personal assistant.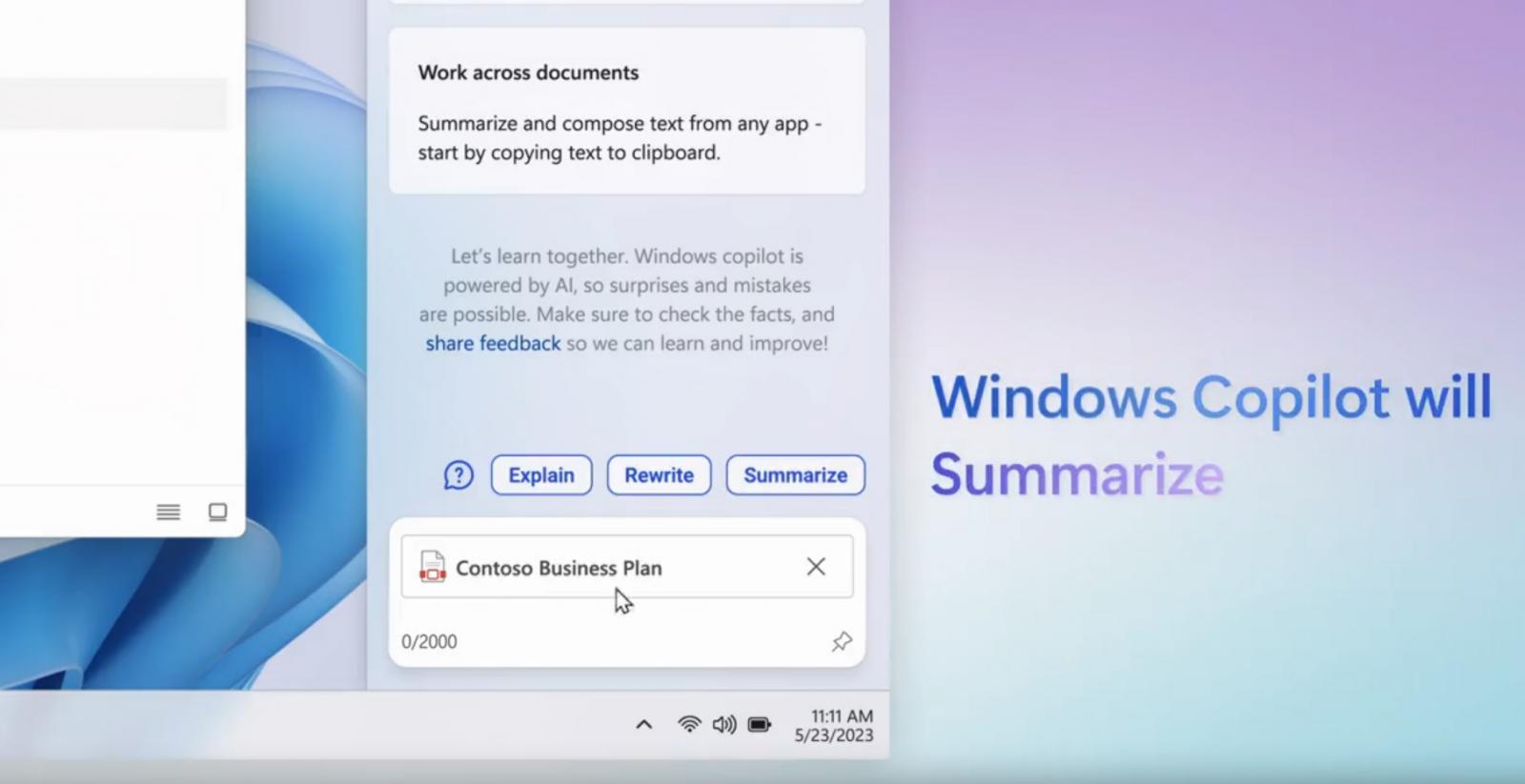 It simplifies use, empowers users, and makes it easy to customize settings, connect between favorite apps, and take action.
It also amplifies standard features that users cherish such as copy/paste, Snap Assist, Snipping Tool and customization, which only gets better with Windows Copilot. For example, not only can users copy and paste content, but they can also use Windows Copilot to rewrite, summarize, or explain content.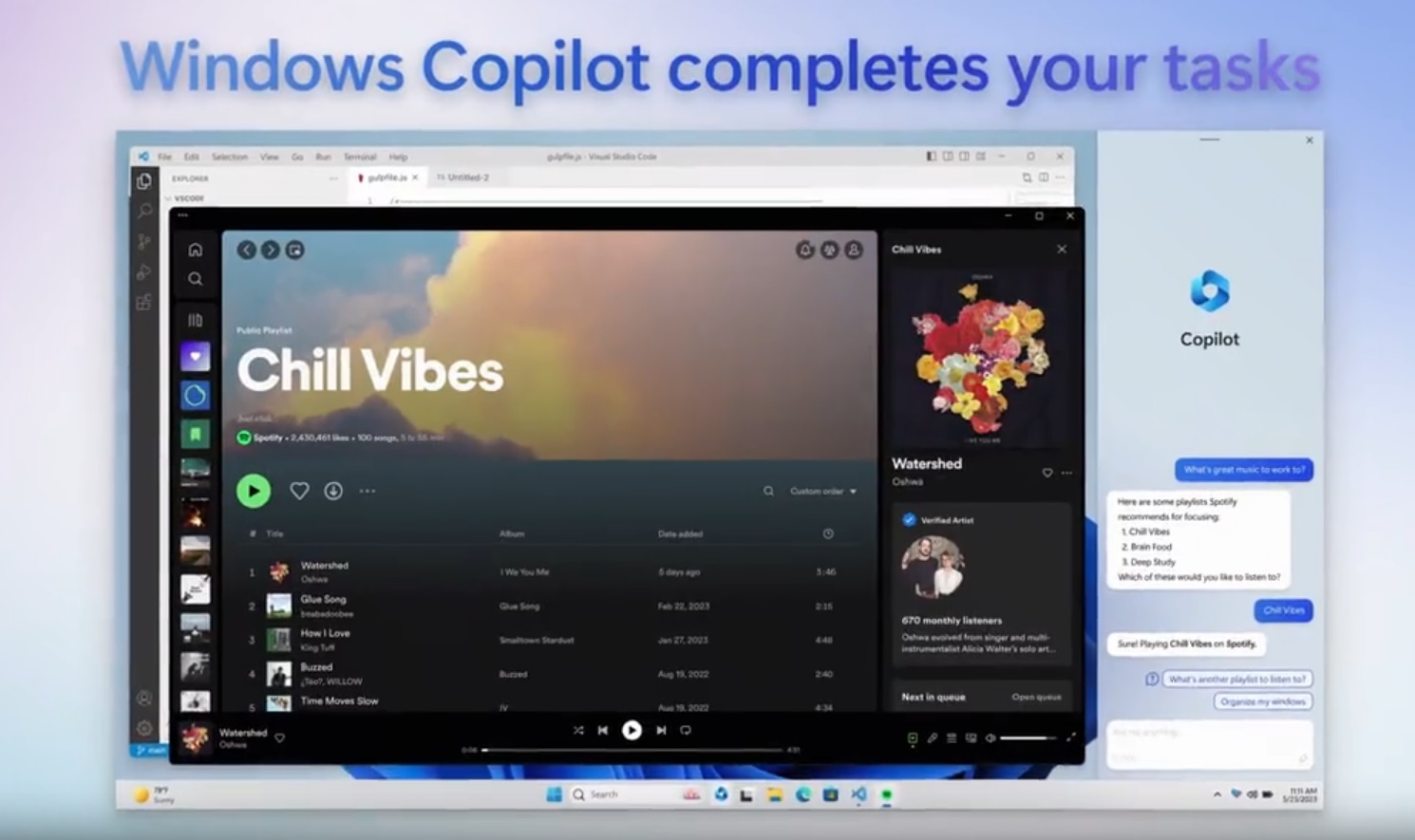 In line with Bing Chat, Windows Copilot can handle a wide range of queries, from the simplest to the most complex.
If a user plans to call family members in Cyprus, they can check the local time to make sure they won't wake them up at an inappropriate time. Additionally, when planning a trip to Cyprus, Windows Copilot can help you find flights and accommodations for your desired travel dates.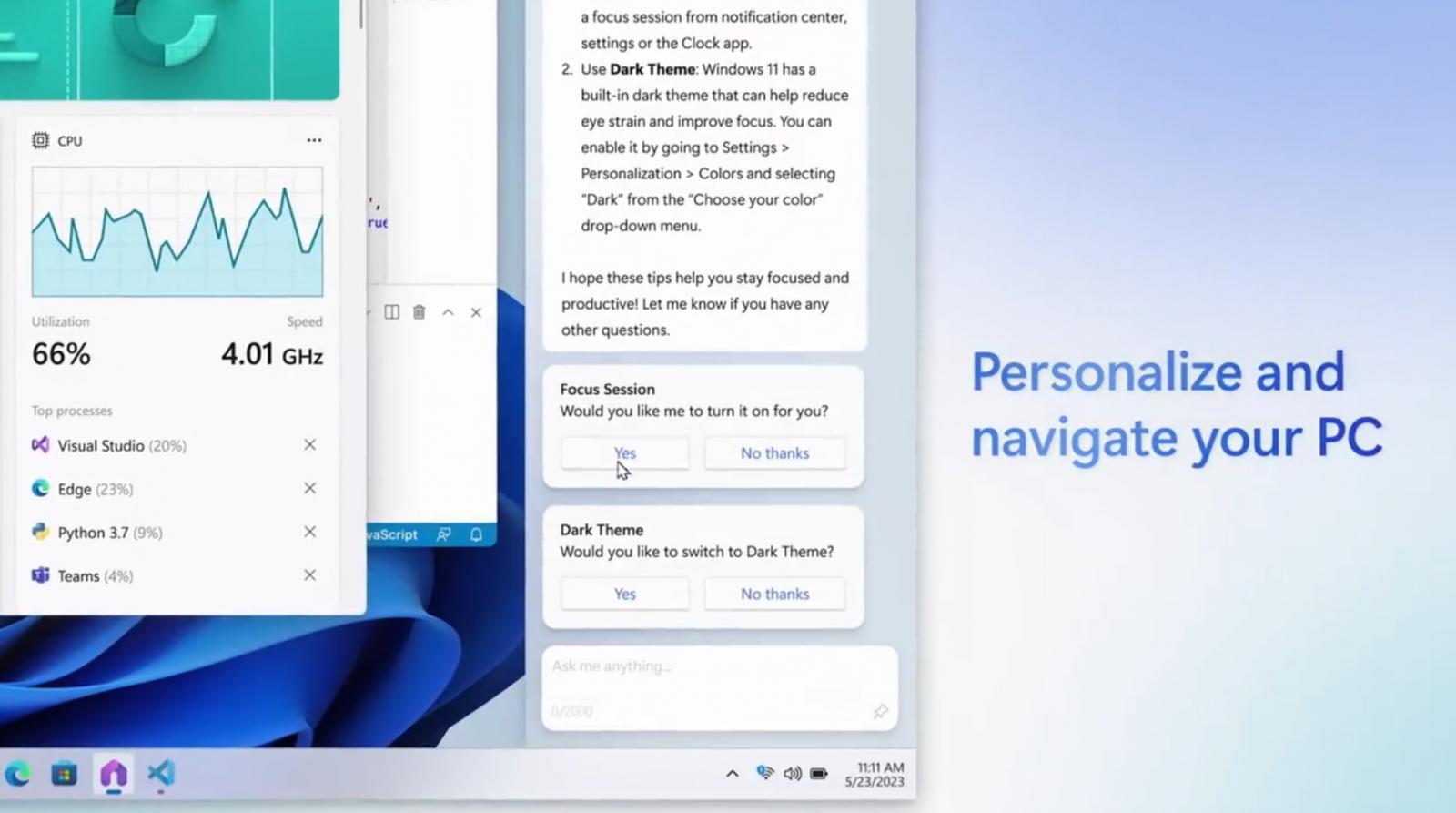 The integration of Bing and ChatGPT plugins into Windows Copilot paves the way for enhanced AI capabilities and experiences. This innovation will benefit users and developers, providing new ways to reach and innovate for Microsoft customers.
Scheduled to be available in preview for Windows 11 in June, users are encouraged to stay tuned and sign up to receive updates from the team.
ChatGPT, Bing and other AI updates for Windows
At the recent Build event, Microsoft and OpenAI mutually committed to nurturing and growing the AI ​​plugin ecosystem by promoting interoperability.
Developers now have the ability to create and submit working plugins on both consumer and professional surfaces, encompassing platforms such as ChatGPT, Bing, Dynamics 365 Copilot, Microsoft 365 Copilot, and Windows Copilot.
Bing is expanding its plugin support as part of this shared plugin platform.
Along with previously announced plugins for OpenTable and Wolfram Alpha, the ecosystem is expected to host Expedia, Instacart, Kayak, Klarna, Redfin, TripAdvisor, and Zillow.
These plugins are designed to offer contextual recommendations based on users' conversation, which is even more impactful when using the Bing mobile app, given its significant increase in daily downloads since the launch of the new Bing.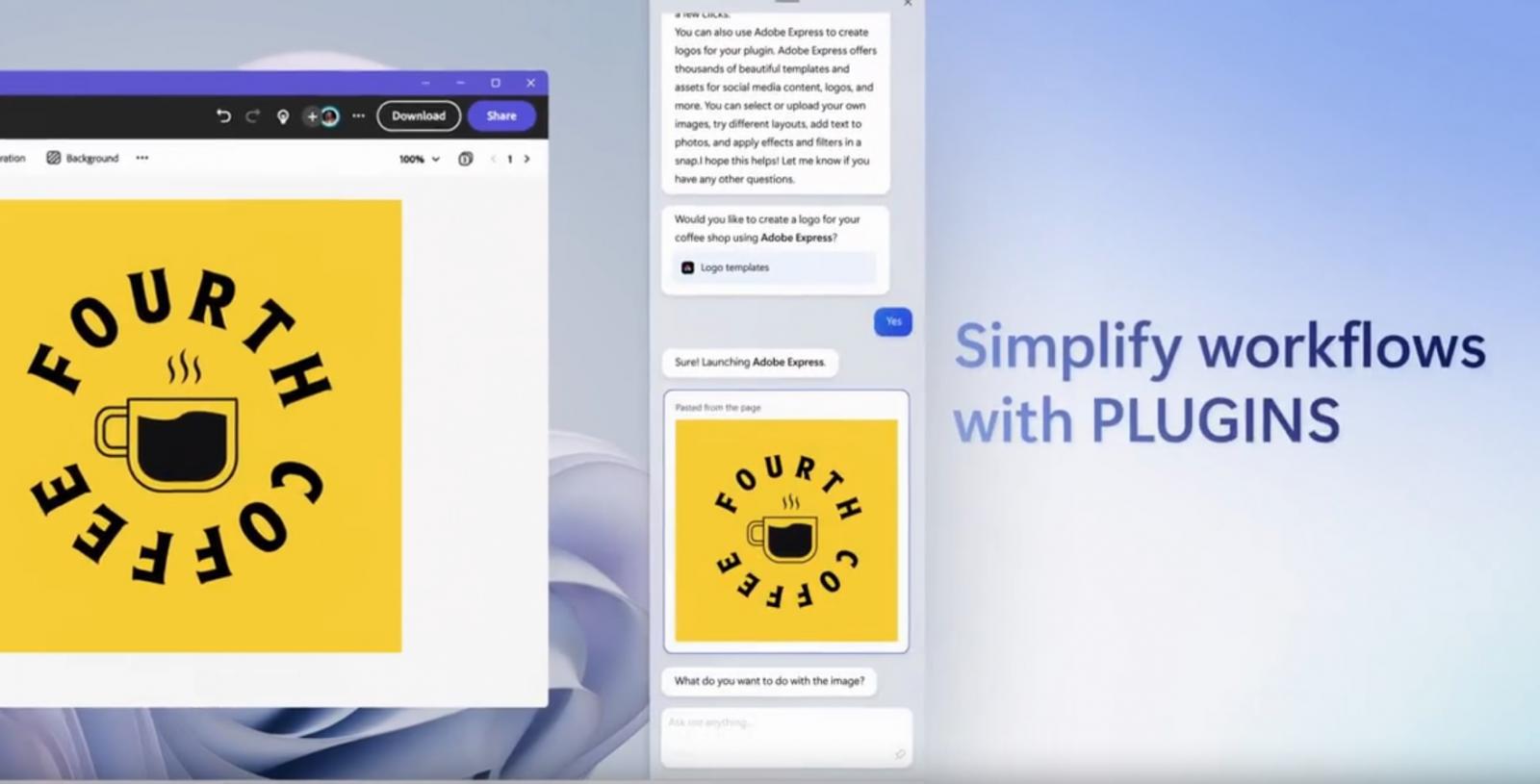 Bing Chat's integration with Windows 11's newly announced feature, Windows Copilot, extends the usefulness of Bing Chat plugins through apps on Windows.
This integration enables personalized responses, relevant suggestions and quick actions, reinforcing Windows Copilot's role as an omnipresent assistant.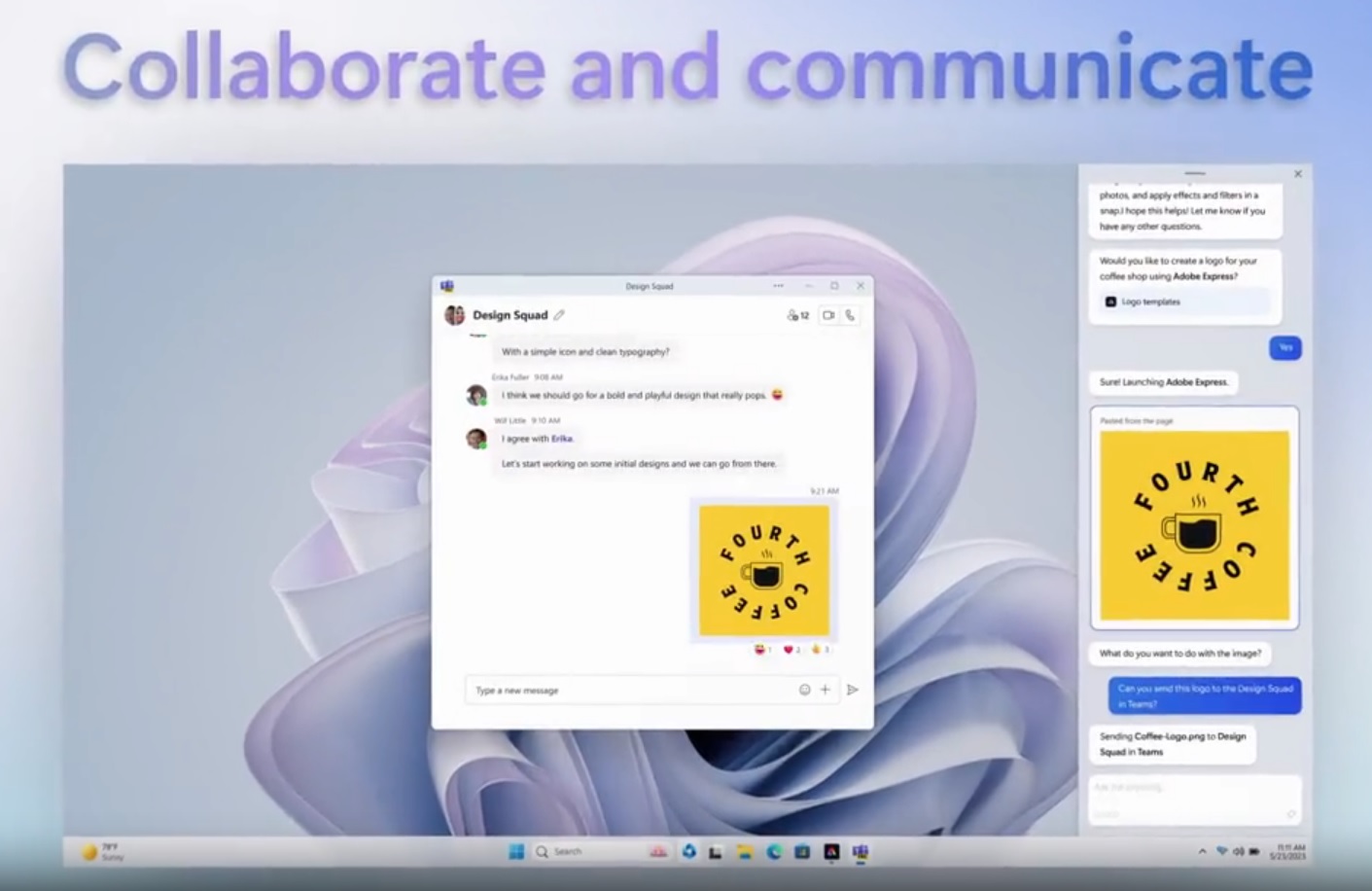 In March, OpenAI unveiled ChatGPT plugins, followed by Microsoft announcing plugins for Bing. Microsoft is making its suite of co-driver offerings easier to interoperate by adopting the same open plug-in standard introduced by OpenAI for ChatGPT.
The company introduced an AI development framework to Build, which allows developers to create their own co-pilot.
This framework supports plug-ins that augment the capabilities of the AI ​​system by enabling real-time information retrieval, business data incorporation, performance of new types of computations, and secure user-directed actions. 'user.
In summary, the launch of Windows Copilot represents a significant advance in the capabilities of PC platforms, heralding a future where AI will play an increasingly central role in streamlining and enriching user experiences.
By harnessing the power of Bing Chat, OpenAI plugins, and other third-party plugins, Windows Copilot gives users an intuitive personal assistant that amplifies their productivity and simplifies their interactions with the Windows ecosystem.