Western Digital today announced that its network was hacked and an unauthorized party gained access to several company systems.
The California-based computer disk maker and data storage service provider said in a press release that the network security incident was identified last Sunday, March 26.
An investigation is ongoing and the company is coordinating its efforts with law enforcement authorities.
"Upon discovery of the incident, the company initiated incident response efforts and initiated an investigation with the assistance of leading outside security and forensic experts," says Western Digital. in the disclosure.
Based on the evidence found so far, the company believes the intruder gained access to some of the company's data.
Based on the investigation to date, the company believes the unauthorized party has obtained certain data from its systems and is working to understand the nature and scope of that data. –
western digital
My Cloud service down
Following the attack, the storage maker implemented additional security measures to protect its systems and operations. These steps may impact some of Western Digital's services.
The company said the incident "has caused and may continue to disrupt parts of the company's business operations."
Since Sunday, several users of Western Digital's network-attached storage (NAS) My Cloud reported they couldn't access their cloud-hosted media repositories.
At the time of writing, attempting to connect to the service, including the Home version, shows a "503 Service temporarily unavailable" error.
More than 24 hours have passed since the first outage reports with cloud, proxy, web, authentication, email and push notifications being unavailable.
The My Cloud Service Status Page Remarks that the issue affects the following products: My Cloud, My Cloud Home, My Cloud Home Duo, My Cloud OS5, SanDisk ibi, SanDisk Ixpand Wireless Charger.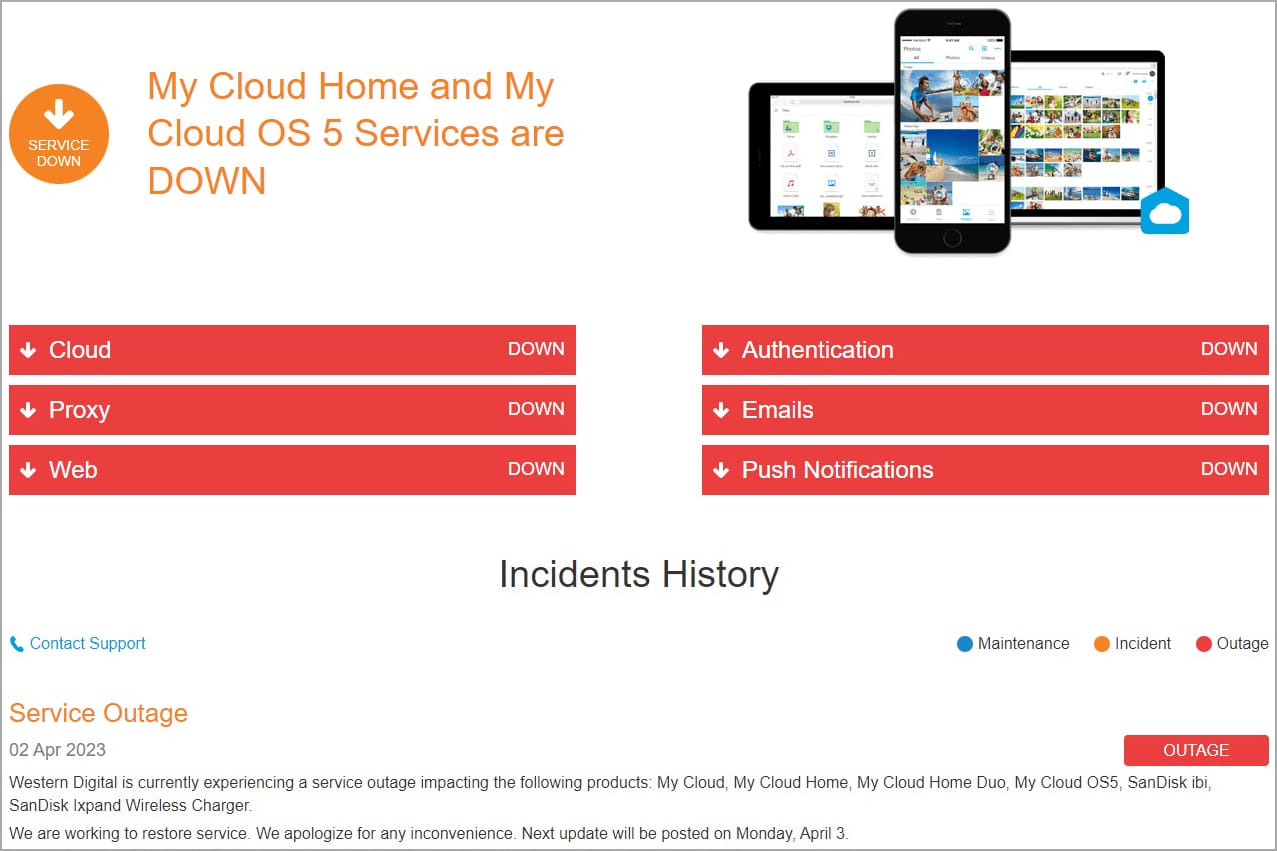 An update on the My Cloud outage is expected from Western Digital later today.
BleepingComputer has contacted the company for additional comment on the network breach and will update this article when a statement is provided.