The Tor Project team announced the release of Tor Browser 12.0, a major release introducing support for Apple Silicon chips and several improvements for the Android version.
Tor is a Firefox-based browser created to access special .onion domains only accessible on the Onion network and browse the web with greater anonymity and privacy.
The browser achieves this by routing traffic through network nodes while encrypting network data. Connection requests reach the destination through an exit node used to relay information to the user.
New in Tor 12.0
Tor Browser version 12.0 is based on Firefox 102, an upgrade from Firefox version 91, which was used as the basis for the previous version of Tor, v11.5.
This means that all of the security fixes, performance enhancements, and code improvements implemented by Firefox in the new Extended Support Release (ESR) have now landed on Tor.
A notable new feature of Tor 12.0 is the introduction of native support for Apple Silicon chips, i.e. M1 and M2 devices.
Tor now uses a universal binary that bundles x86-64 and ARM64 versions and automatically selects the correct version for the platform it is running on.
The main benefit of native support for Apple's new architecture is better Tor Browser performance on macOS systems.
Android, which was previously neglected by the Tor Project team, receiving infrequent updates and delays in getting new features, is now catching up with the desktop version.
"Since the beginning of the year, our developers have been working hard to restart regular updates for Android, improve app stability and catch up with the release cycle of Fenix ​​(Firefox for Android)", reads- we. Tor Release Announcement.
"The next phase of our plan for Android is to begin moving select, high-priority features recently released for desktop to Android."
Tor version 12.0 introduces HTTP-only mode which landed on version 11.5 for desktopswhich allows the browser to automatically switch to the HTTPS version of visited sites when available.
HTTPS is preferable to HTTP connections because the exchange of information between the site visitor and the server hosting the site is encrypted, preventing man-in-the-middle attacks and exposure of sensitive data.
Another new feature added in the Android version of Tor Browser is ".onion site prioritization", which redirects to the ".onion" version of the visited site if available. The new option has been added to the "Privacy and security" settings menu.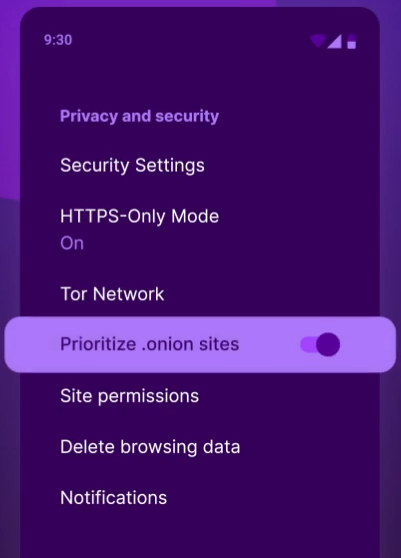 Finally, Tor Browser 12.0 adds support for multiple languages ​​beyond English through a language pack download system that replaces the previously dedicated installers used for different languages.
This also makes it possible to switch languages ​​anytime after installation or install multiple language packs and switch between them at will.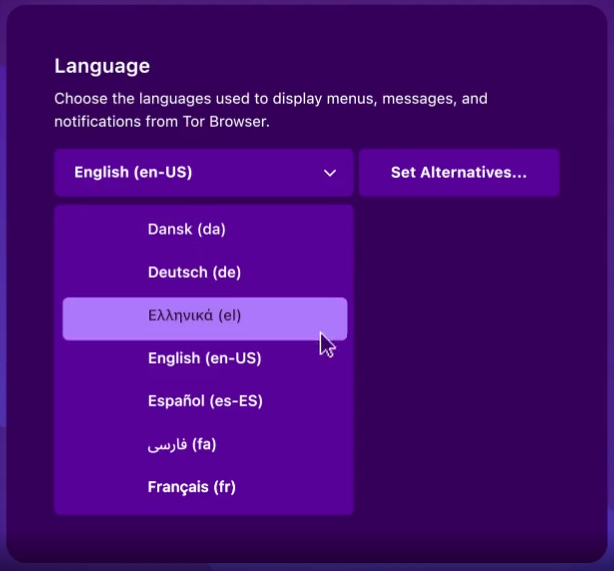 You should download the latest version of Tor only from the official website to avoid stolen versions that can snoop on your browsing data.