GSC Game World, the developer of the highly anticipated game "STALKER 2: Heart of Chornobyl", has warned that their systems have been hacked, allowing threat actors to steal game assets during the attack.
Ukrainian game publisher claims a 'Russian social network community' was behind the attack and blackmails the company by threatening to release data from Stalker 2, which is set to be released Later this year.
"Recently, our employee's account for a collective work application with images was hacked. Responsibility for this has been claimed by a community of a Russian social network," read the statement posted on Twitter.
"They threaten to use the obtained data for blackmail and intimidation. This is not the first attempt to hack and leak our data including personal information. We have been under constant cyberattacks for over a year now.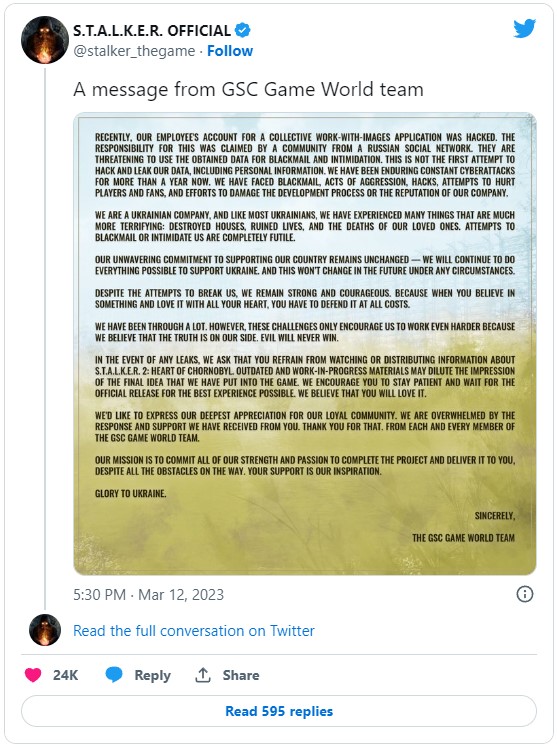 GSC Game World says this is just one of many hacks, blackmails and cyber attacks it has suffered over the past year, aimed at hampering the game's development process and harming to his reputation.
The company points out that these attempts are in vain, as its employees regularly face much more difficult situations due to the war conditions prevailing in the country.
The company asks the community not to monitor or redistribute leaked data that may appear online and says that the data stolen by Russian hackers is mostly outdated and under-development material that is not representative of the quality of the final product.
"We encourage you to remain patient and wait for the official release for the best possible experience," the company's notice reads.
Hackers complain about the company's position
The hackers posted a message on Russian social media platform VK claiming to have stolen a "large amount of STALKER 2 material", including the entire storyline, cutscene descriptions, concept art, maps global, etc.
Samples of these have already been released to serve as evidence of the data breach allegations, but most have been withheld to be used to extort the game's publisher.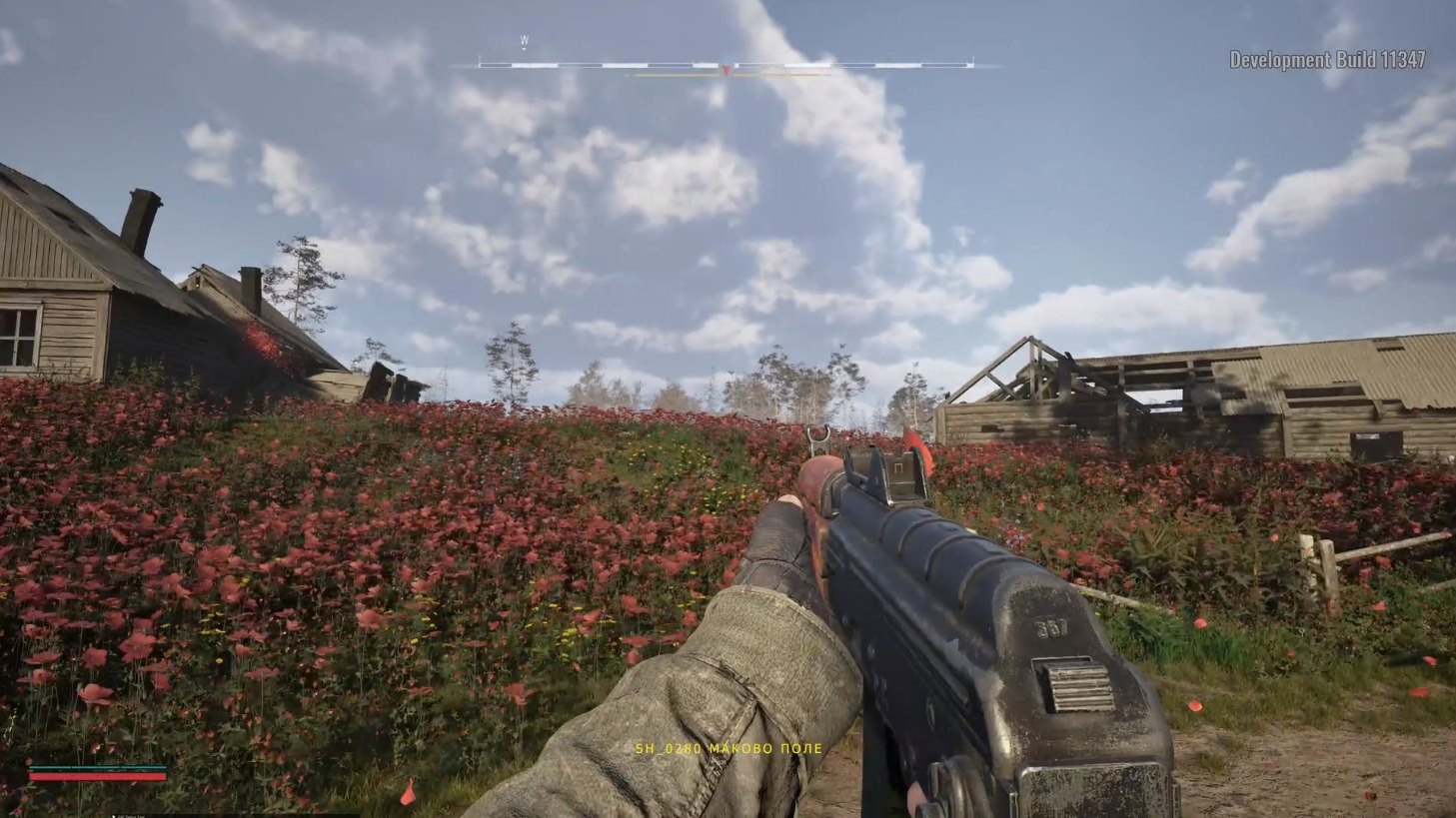 Specifically, hackers demand the following three things from GSC Game World:
Reconsider their attitude towards players from Belarus and Russia.
Unban user 'NF Star' from the game's official Discord channel.
Introduce Russian localization for the upcoming game, if not right out of the gate then at least as an add-on.
"We don't want the game canceled or postponed, especially in light of some of the atomic heart'success, which is not respected in our group', reads the message from hackers to the company.
"Don't ruin people's fun playing games because of politics," the hackers conclude.
Hackers are giving the game publisher until March 15 to change its stance towards Russian and Belarusian players. Otherwise, they claim they will release tens of gigabytes of data stolen from company systems.