It's Microsoft's February 2023 Patch Tuesday, and new Windows 10 Cumulative Updates KB5022834 and KB5022840 are now available for Builds 22H2, Build 21H2, Build 21H1, and 1809 to fix operating system issues.
These updates are required because they contain security updates fixed as part of Microsoft Patch Tuesday.
Therefore, Microsoft will automatically install them through Windows Update. However, you can still install them manually by going to Settingsclicking on Windows Update, and selecting 'Check for updates.'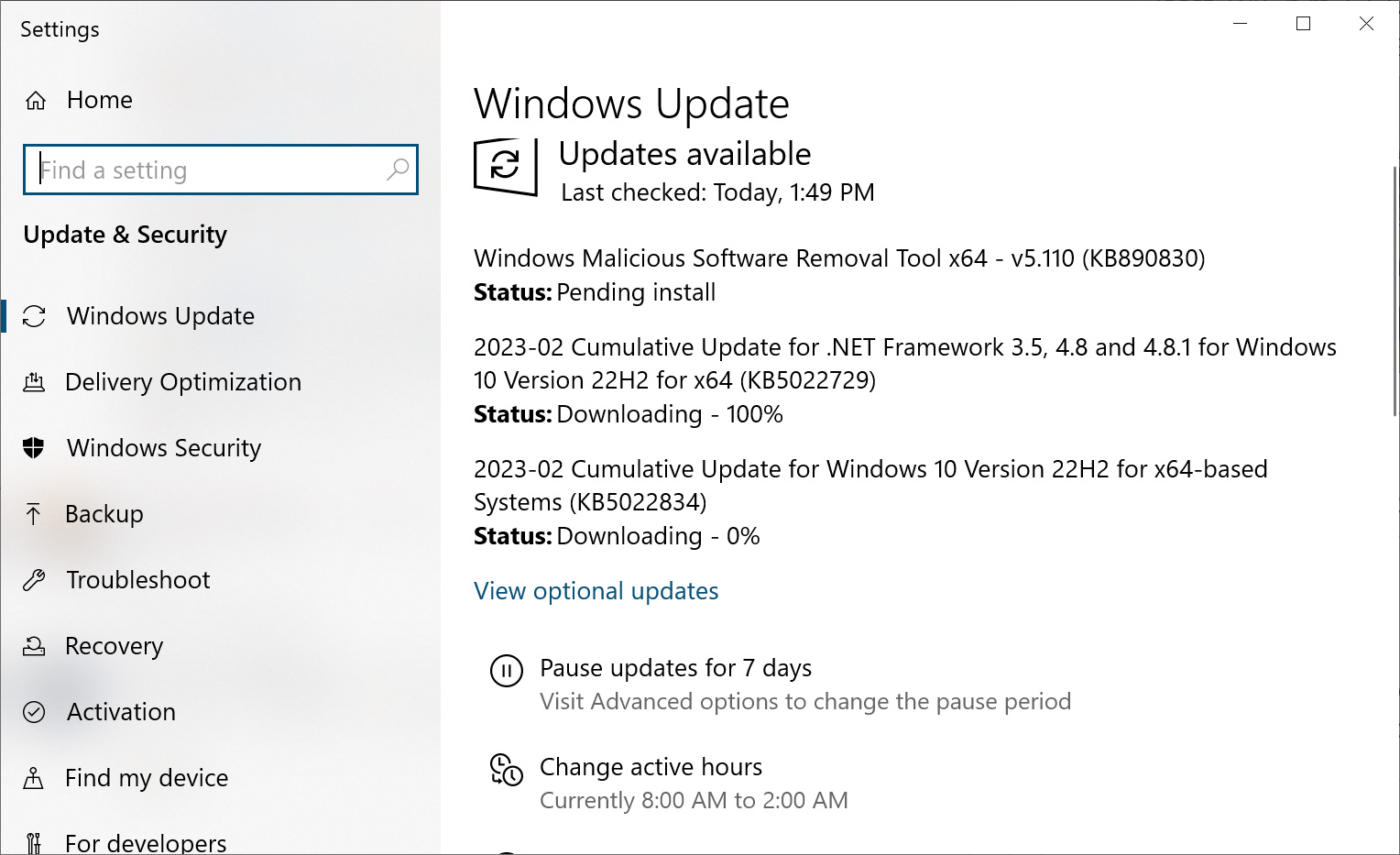 As always, Microsoft released the list of updates rolling out today:
This update is not available for Windows 10 1909 or Windows 10 2004 as these are no longer supported operating system versions.
What's fixed in the February 2023 updates
After installing today's updates, Windows 10 20H2 will be upgraded to build 19042.2604, Windows 10 21H2 will be build 19044.2604, and Windows 10 22H2 will be build 19045.2604.
This update fixes fourteen issues and performance issues in Windows 10, with one highlighted fix affecting cached Fast Identity Online 2.0 (FIDO2) authentication data.
The bug caused the first connection attempts to fail, with the second succeeding.
Another change fixes an issue that causes searchindexer.exe to randomly block you from logging in or out. Also, this update fixes an issue that causes conhost.exe to stop responding.
Another issue highlighted is the Domain Name System (DNS) suffix search list not containing the parent domain.
Finally, for Windows 10 20H2, Microsoft fixed a bug that caused Internet of Things (IoT) devices to lose audio.
A full list of fixes for this release is available in the release notes for Windows 10 KB5019275 preview update released last month.