Microsoft has released Windows 10 cumulative updates KB5017308 and KB5017315 for versions 21H2, version 21H1, version 20H2, and 1809 to fix security vulnerabilities and address twenty bugs and performance issues.
This update is not available for Windows 10 1909 or Windows 10 2004.
This Windows 10 cumulative update is mandatory and will be automatically installed by Windows Update during your maintenance window. However, Windows users can manually install updates by going to Settingsclicking on Windows Update, and selecting 'Check for updates.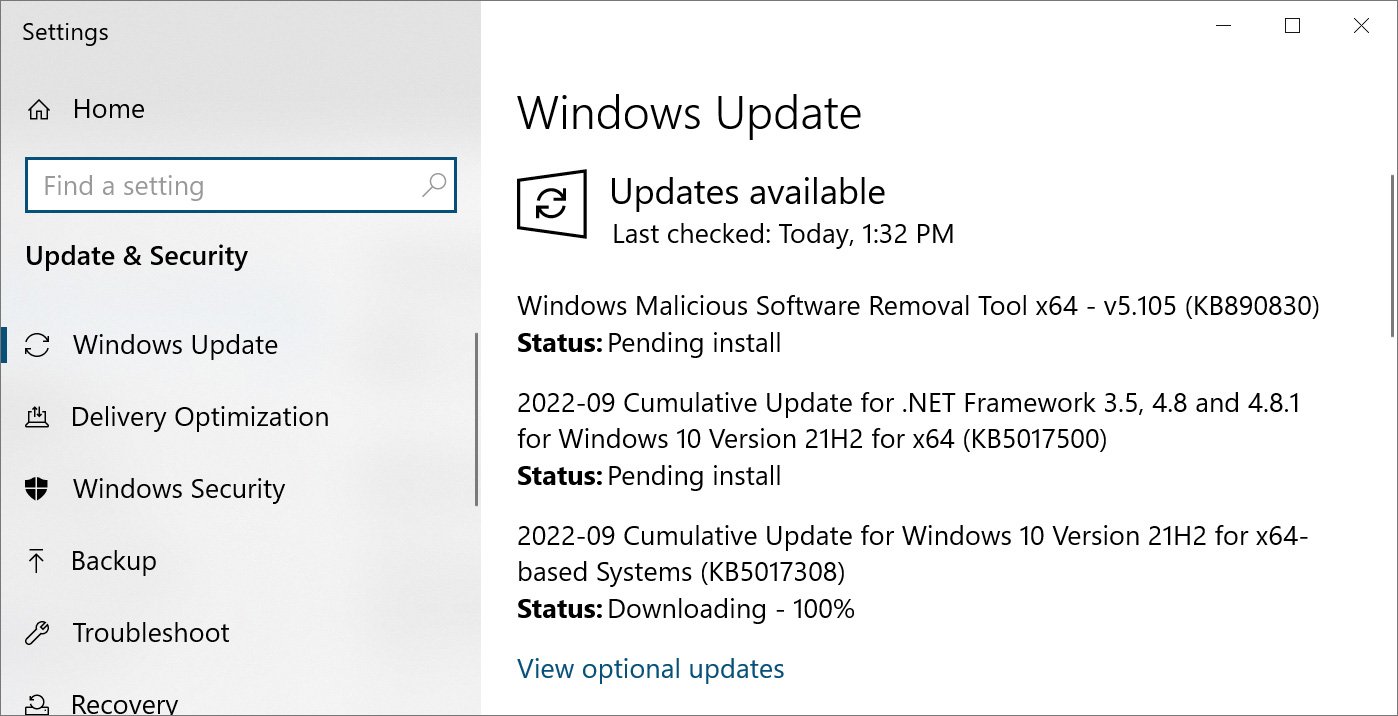 All Windows 10 updates released as part of today's Patch Tuesday updates are listed below:
For a list of vulnerabilities fixed today, you can read our dedicated September 2022 Patch Tuesday Security Article.
What's new in Windows 10 KB5017308
After installing this update, Windows 10 20H2 will be updated to build 19042.1826, Windows 10 21H1 will be updated to build 19043.1826, and Windows 10 21H2 will be updated to build 19044.1826.
The official release notes, "This update contains various security enhancements to internal operating system features. No additional issues have been documented for this release."
However, based on the preview update released in August, cumulative update KB5017308 includes fixes for 22 bugs and two new features.
New features are the ability for IT administrators to remotely manage language-related features on a Windows 10 device and increased protection against ransomware and advanced attacks in Microsoft Defender.
Some of the notable bugs fixed with this cumulative update include a fix for an issue causing game installations to fail due to a licensing issue.
It also fixed an issue that affected list icon colors in the search application and "0x1E" errors when trying to shut down or restart Windows.
Another interesting bug that has been fixed is an issue that caused performance issues when BitLocker was enabled.
A complete list of bugs fixed in the KB5017308 update can be found in the Preview of KB5016688 updatereleased on August 26.