The Vice Society Ransomware gang released data and documents on Sunday morning that were stolen from the Los Angeles Unified School District in a cyberattack earlier this month.
LAUSD Superintendent Alberto M. Carvalho confirmed the disclosure of the stolen data in a statement posted to Twitter, along with the announcement of a new hotline launching tomorrow morning at 855-926-1129 for Parents and affected students can ask questions about the data leak.
"Unfortunately, as expected, data was recently released by a criminal organization. In partnership with law enforcement, our experts are analyzing the full extent of this data release," Carvalho tweeted.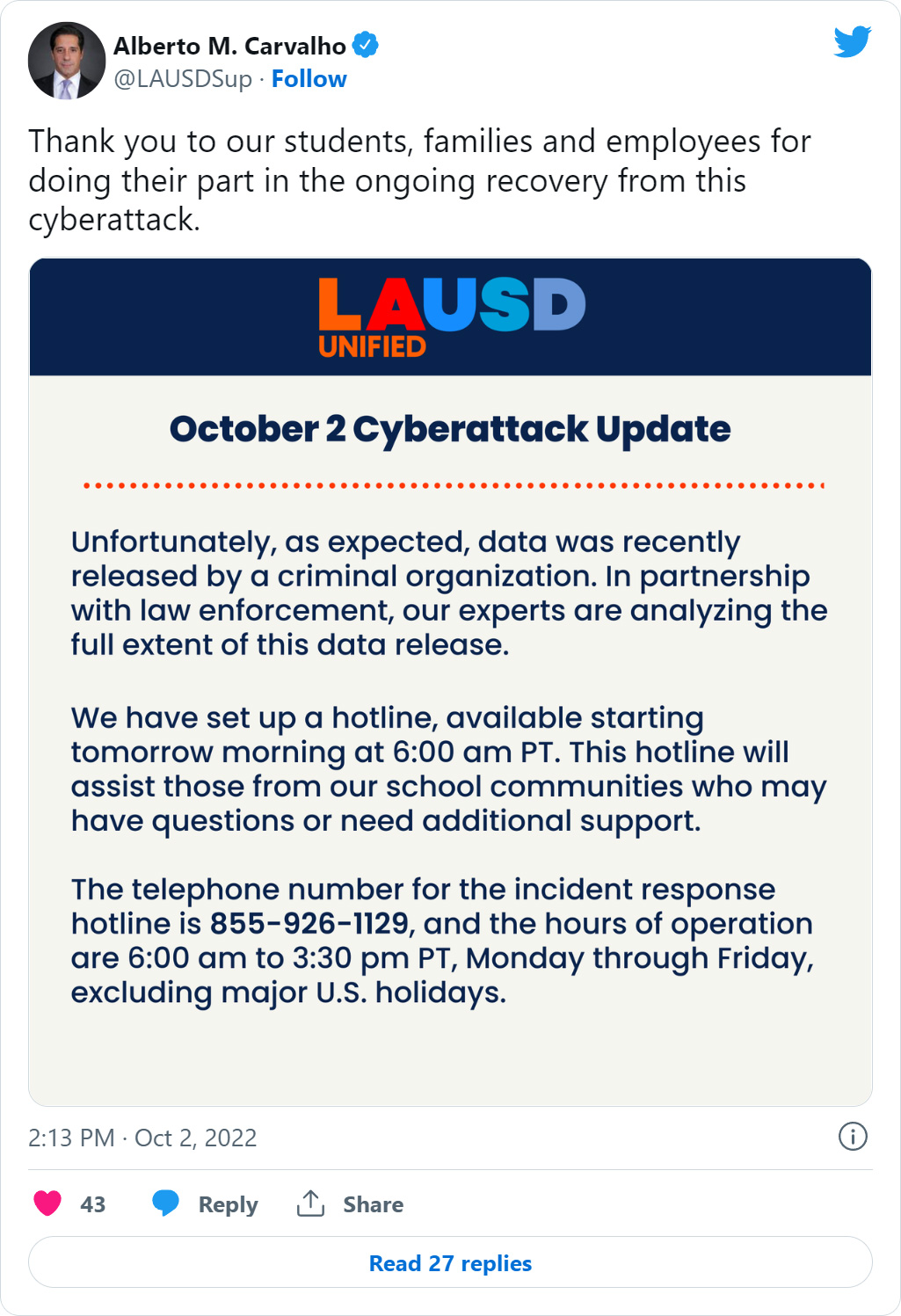 The public release of the data comes after the school system announced on Friday that it would not give in to ransom demands and that the district could better use the money for students and their education.
"Los Angeles Unified remains firm that the money should be used to fund students and education," read one. statement published by LAUSD on Friday.
"Paying a ransom never guarantees full data recovery, and Los Angeles Unified believes that public money is better spent on our students than capitulating to a nefarious and illicit crime syndicate."
Today, the Vice Society gang, which is behind the attack on the school system, updated the "Los Angeles Unified School District" entry on its data leak site with a link to the stolen data.
Included is a message for the US Cybersecurity and Infrastructure Security Agency (CISA), which is helping the school district respond to the attack.
"CISA wasted our time, we are ruining CISA's reputation," reads a message on ransomware data leak site Vice Society.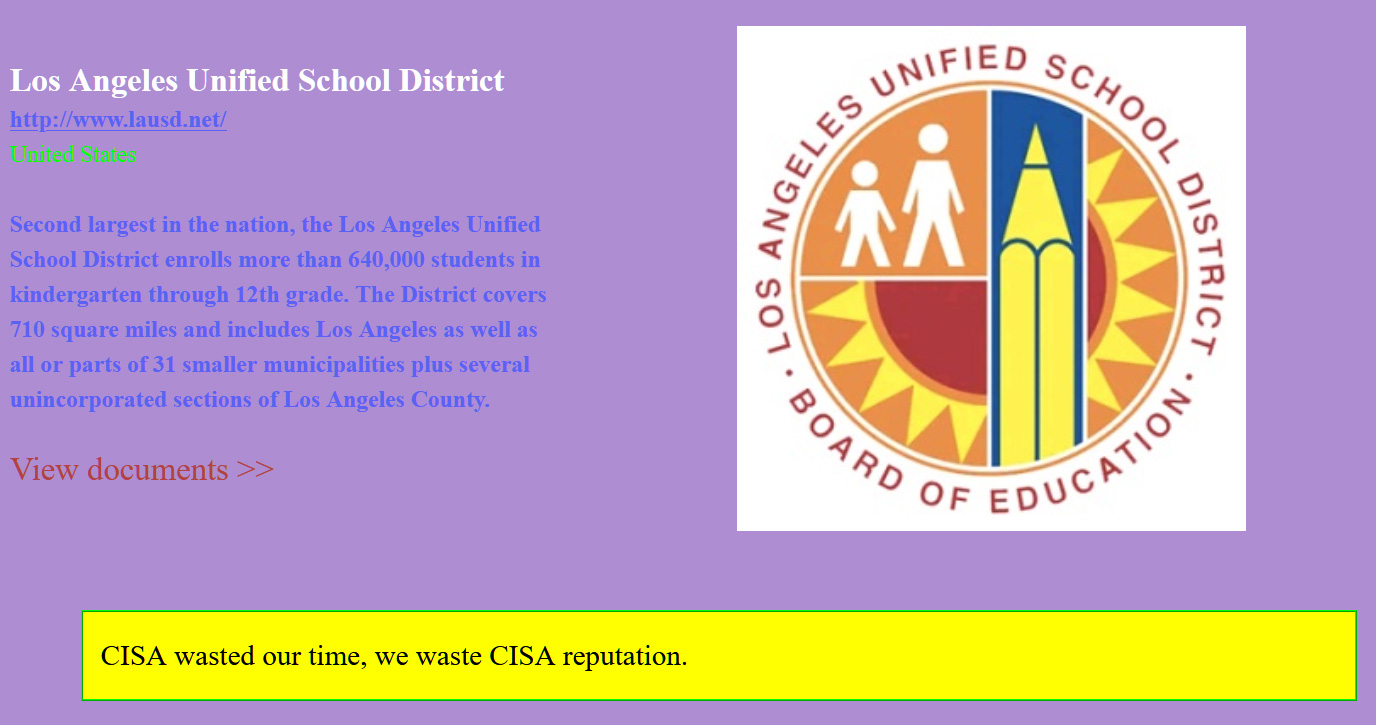 The Vice Society Ransowmare gang previously told BleepingComputer they stole 500GB of data in the attack, but had previously failed to provide any evidence of data theft.
Although BleepingComputer has not reviewed any of the data leaked today, some records indicate that they may contain sensitive information, such as "ssn", "secret and confidential", "passport" and "incident".
A law enforcement source for NBC Los Angeles also warned that the leaked documents included "confidential student psychological evaluations, contract and legal documents, business records, and numerous database entries."
LAUSD has previously said it will notify members of the school community, partners or employees if their personal information is exposed in the attack and that it will provide free credit monitoring services.
However, analyzing this data will take some time, and it is not uncommon for other threat actors to use the data released by ransomware gangs for their own attacks.
Therefore, all students, parents and employees should remain vigilant against possible phishing campaigns that use this information.
Additionally, if it is determined that Social Security numbers and passports have been exposed, affected individuals are strongly advised to freeze their credit to prevent identity theft or financial fraud.
According Brett CallowA threat analyst at Emsisoft, the Vice Society ransomware gang attacked at least eight other US school districts and colleges/universities in 2022.