Microsoft says its Outlook for Mac email and calendar client is now available for free and will no longer require an Office license or Microsoft 365 subscription to use.
Outlook for Mac supports Microsoft 365, Outlook.com (including Hotmail and MSN), Gmail, Yahoo Mail, iCloud, IMAP, and POP accounts, depending on its Mac app store page.
It's also been redesigned to match the macOS user interface, and it will take advantage of all the power provided by Apple's Arm-based chips.
"The new Outlook is optimized for Apple Silicon, with fast performance and faster sync speeds than previous versions," said Outlook PM Jeremy Perdue.
"With our new handoff feature, you can pick up tasks where you left off between iOS devices and Mac, so you can get up and go without missing a beat."
Outlook for Mac also lets you track your reminders through macOS Notification Center and comes with a dedicated widget to help you view your daily agenda.
However, some features, like Handoff, require you to sign in to your iOS and macOS devices using the same Apple ID.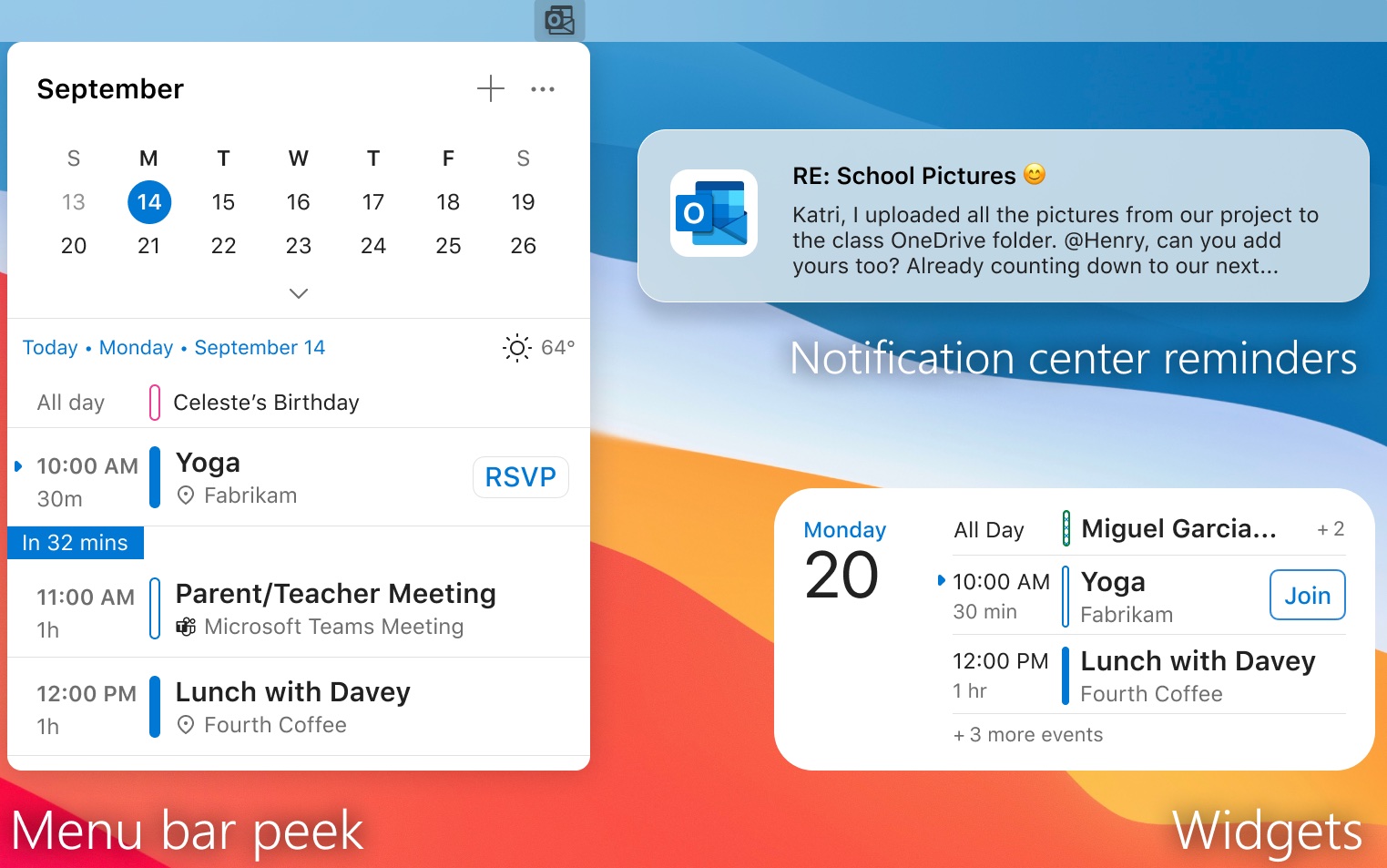 ​Microsoft introduced the new, redesigned Outlook for Mac in November 2019 when it was made available to Insiders in the fast ring for testing, with updated messaging, search, and calendar experiences and improved performance.
In July 2020, the new Outlook for Mac reached the Insider Slow ringallowing testers to use a "New Outlook" toggle in the upper right corner of the window to enable the new experience.
Almost two years later, in mid-February 2022, the new Outlook for Mac became the default experience for new and existing users.
"There's still a lot to do and many more features that we're excited to bring to the Outlook Mac experience," Perdue said today.
"We're rebuilding Outlook for Mac from the ground up to be faster, more reliable, and to be Outlook for everyone."