Microsoft released a new version of Notepad for Windows 11 on Thursday that will allow Windows Insiders in the Dev channel to use multiple tabs.
The new feature is rolling out with Windows 11 Insider Preview Build 25281 on the Dev Channel.
"With this update, we're introducing support for multiple tabs – a much-requested feature by the community – where you can create, manage, and organize multiple files in a single Notepad window," said Dave Grochocki, senior product manager at Microsoft.
You can also continue working with files across multiple windows by dragging a tab into its own window, and a new app setting lets you customize whether files open in new tabs or a new window by default. ."
Redmond has also added keyboard shortcut support for Notepad tab management and some improvements for handling unsaved files.
"There are also new hotkeys to support tab management as well as some unsaved file handling improvements, such as automatically generating the filename/tab title based on content and a updated unsaved changes indicator," Grochocki added.
Microsoft is already aware of the issues affecting this new feature and has warned users that they may encounter issues when using keyboard shortcuts.
Those who encounter issues while testing the new notebook with tab support can file a report through the feedback hub (WIN+F) under Applications > Notepad.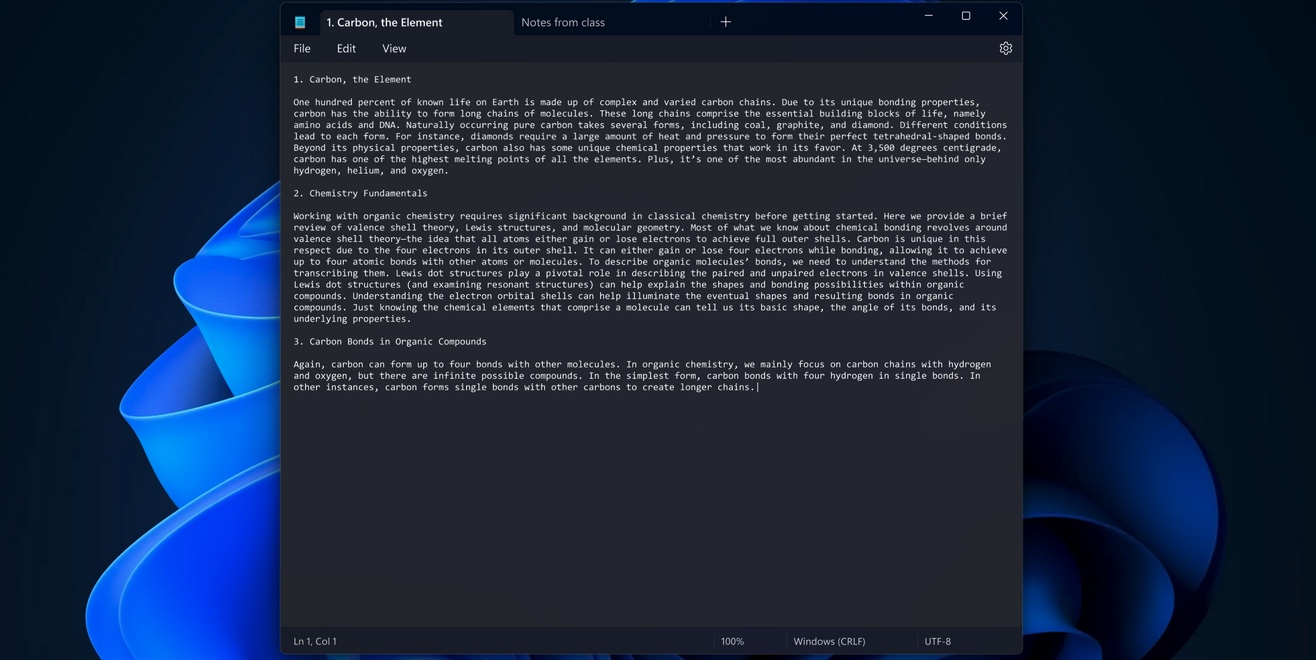 ​Building today's development chain also adds some Windows Spotlight improvements and updates the graphics settings page to better match Windows 11 visuals.
After upgrading to Windows 11 Insider Preview Build 25281, Insiders will see a richer title and description UI in Windows Spotlight content displayed on their device desktops.
In a separate blog posted today, Microsoft Program Manager Wendy Ho shared more about the UI changes brought by the current version of the Dev Channel with the redesigned graphics settings page.
"In the settings app, the graphics page lets you adjust settings related to 'GPU Preference', 'Auto HDR', 'Optimizations for Windowed Games', and more to get the most out of your graphics experience. on your PC", Ho said.
"Aligning with the new UI design of Windows 11, we've redesigned the graphics settings page to help you get to the settings you want faster."
The new UI brings functionality from the "Default Graphics" settings to the update page, as well as advanced graphics settings and custom settings for apps.