INTERPOL has announced the seizure of $130,000,000 million in cash and virtual assets linked to various cybercrime and money laundering operations.
The law enforcement operation is codenamed "HAECHI III" and lasted from June 28 to November 23, 2022, allowing INTERPOL to arrest nearly a thousand suspects.
"In total, the operation resulted in the arrest of 975 individuals and allowed investigators to solve more than 1,600 cases," reads the Interpol announcement.
"In addition, nearly 2,800 bank accounts and virtual asset accounts linked to illicit proceeds of online financial crime have been blocked."
The types of cyber crimes that generated the said amount include romance scams, voice phishing, sextortion, investment fraud and money laundering associated with illegal online gambling.
As a result of this action, INTERPOL also generated 95 advisories and disseminations while detecting sixteen new criminal trends that will help law enforcement around the world take more targeted action against cybercriminals.
New trends involve variants of romance scams and investment frauds that malicious actors are constantly evolving to maintain an element of novelty.
In addition, INTERPOL has observed an increase in encrypted messaging applications used by scammers to exchange information with victims as part of investment schemes.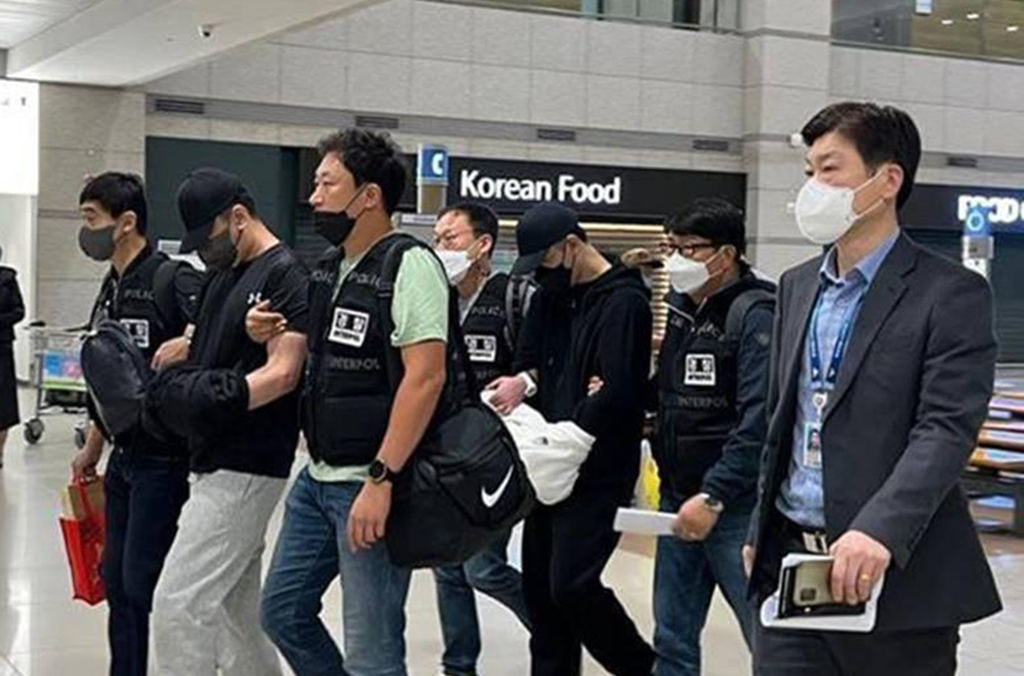 Two highlights of Operation HAECHI III are:
The arrest of two Koreans in Greece and Italy who had embezzled $29,100,000 from 2,000 victims in Korea.
The arrest of members of an India-based criminal group who posed as INTERPOL agents to call victims and trick them into sending them $159,000 in cryptocurrency.
INTERPOL's announcement also highlights the effectiveness of its new Anti-Money Laundering Rapid Response Protocol (ARRP) mechanism, which was first tested during the agency's previous operation, dubbed "Operation Jackal.'
Thanks to ARRP, an Irish company that fell victim to Business Email Compromise (BEC) scammers has been reimbursed $1,250,000. This is the total amount the company lost to BEC scammers, which ARRP helped track down and seize.
Since January 2022, when ARRP's pilot testing phase began, the tool has recovered $120,000,000 in cybercrime proceeds.