Threat actors are auctioning off alleged source code for Riot Game's League of Legends and anti-cheat software Packman, confirmed to have been stolen in a recent hack of the game company's development environment .
Last Friday, Riot Games revealed that its development environment had been hackedallowing hackers to steal source code for League of Legends (LoL), Teamfight Tactics (TFT), and the company's former Packman anti-cheat platform.
Yesterday the company confirmed that it has received a ransom note of the threat actor and said he would not pay a ransom. Vice.com got this ransom notewho demanded $10 million to prevent the stolen data from being made public.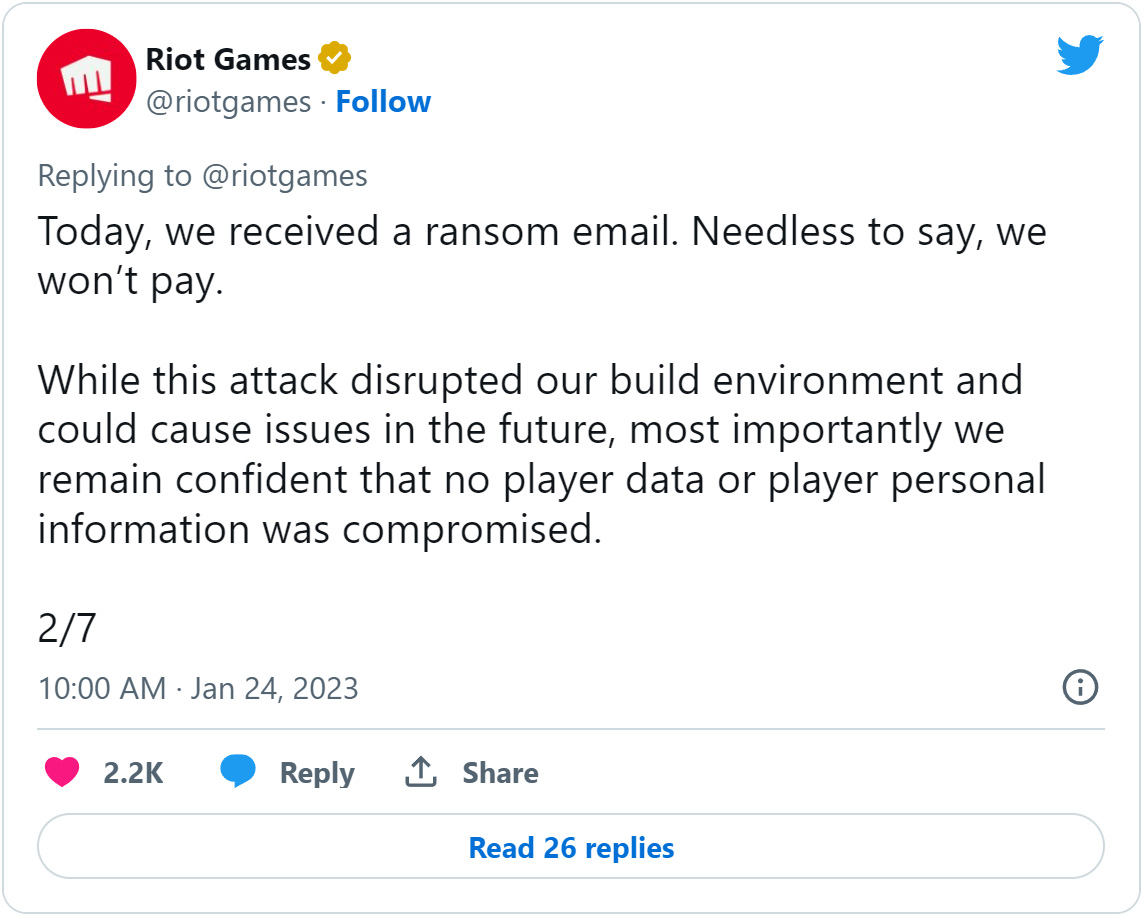 In a conversation with a security research group VX-Metrothreat actors said they gained access to Riot Game's network after carrying out a social engineering attack via text message against one of the company's employees.
The threat actors claimed to have had access to the development network for thirty-six hours until they were detected by the company's security operations center (SOC).
They told VX that their goal was to steal the source code for Riot Vanguard, the game company's anti-cheat software.
Hacker starts selling stolen source code
Last night, the threat actor behind the attack began selling alleged source code for League of Legends and the old anti-cheat platform Packman on a popular hacking forum.
The threat actor says he is selling source code for League of Legends and Packman for a minimum of $1 million. However, they told BleepingComputer they would be willing to sell Packman alone for $500,000.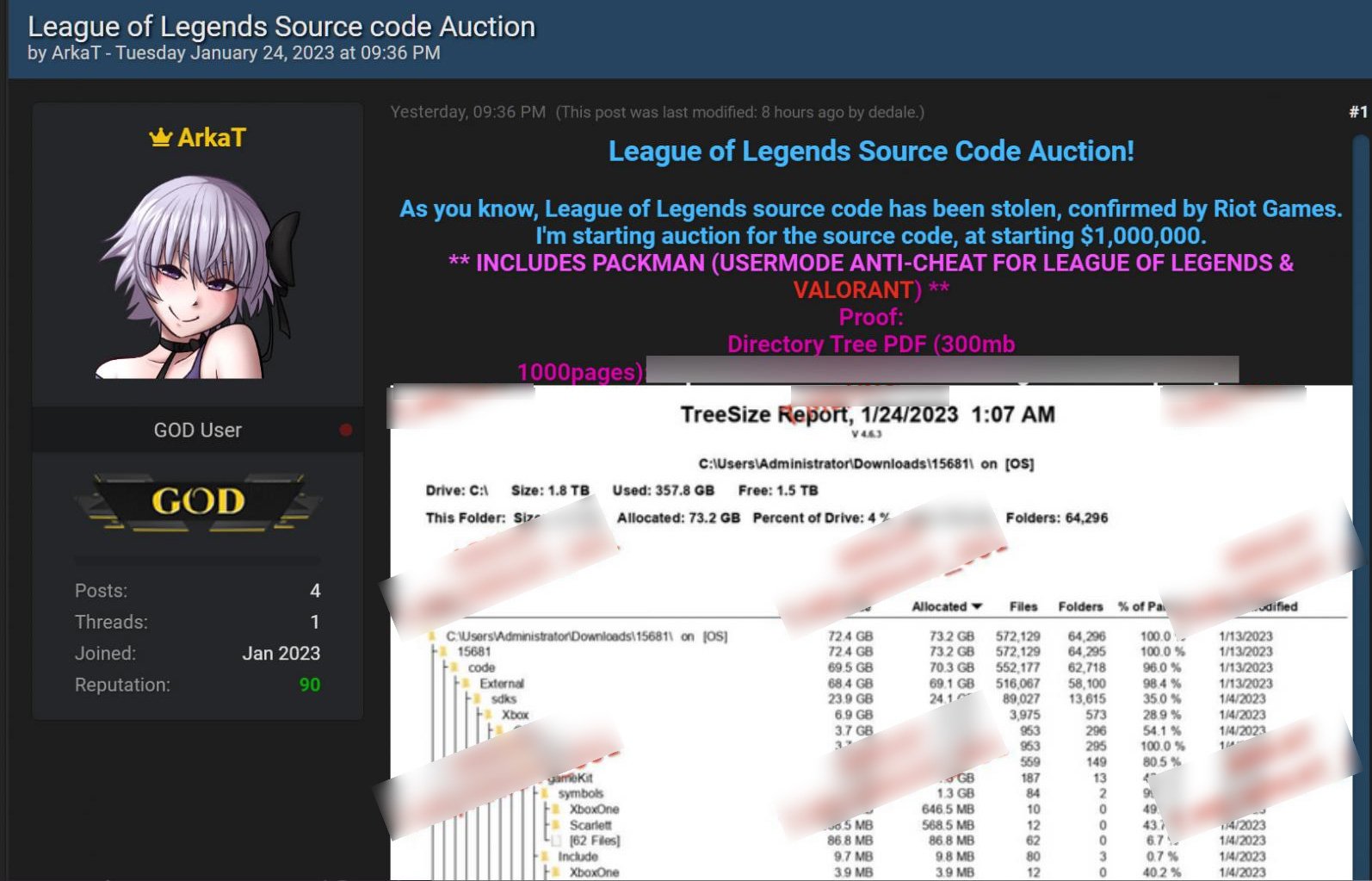 The forum post includes a link to a thousand-page PDF document which they claim contains a directory listing of the 72.4 GB of stolen source code. BleepingComputer has reviewed this document, and it appears to be a source code listing for software associated with Riot Games.
While the threat didn't share additional proof of the stolen source code, they did tell us that they shared some with Ryscu, a YouTuber who creates videos around League of Legends.
Ryscu has included a screenshot of this leaked source code in a YouTube video about the breach.
BleepingComputer was unable to independently verify that the source code is legitimate, and Riot Games did not respond to our questions about selling the source code.
Is it worth a million dollars?
The main concern with the stolen source code is that it could be used to create cheats or exploits to target the game and its players.
Other threat actors could also use the source code to potentially create exploits that could allow remote code execution on player devices.
"In truth, any source code exposure may increase the likelihood of new cheats appearing. Since the attack, we have worked to assess its impact on anticheat and to be prepared to deploy fixes as quickly as possible if necessary. ", tweeted Riot Games.
Although source code makes it easy to find bugs in the code, it is also possible to find them using reverse engineering with little cost other than time.
Therefore, only time will tell if this allegedly stolen source code is worth $1 million to deceive developers and other threat actors.