FuboTV has confirmed that a streaming outage preventing subscribers from watching the Qatar 2022 World Cup semi-final between France and Morocco was caused by a cyberattack.
At around 2 p.m. ET, as users prepared to watch the World Cup semi-final, FuboTV subscribers found they were unable to connect to the streaming service.
Instead, they were greeted with a CB_ERR_OPEN error, saying "ff:downstream not available", when trying to connect.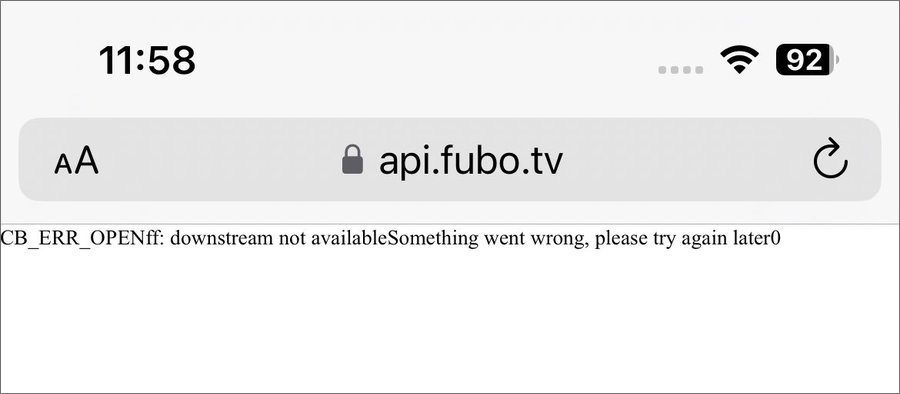 Subscribers were unable to contact support to report the issue, as it requires a user to first log into the FuboTV site, which can no longer be done.
However, FuboTV quickly tweeted that they were working on the issue and recommended that subscribers stream the game via FOX.
"Apologies to customers who are having issues with the France vs Morocco game. We are addressing the issue. Please note that you can also stream this game directly on FOX for free." tweeted FuboTV's Twitter account.
The outage resulted in a flood of tweets from FuboTV subscribers complaining about the outage and the fact that they couldn't watch the game.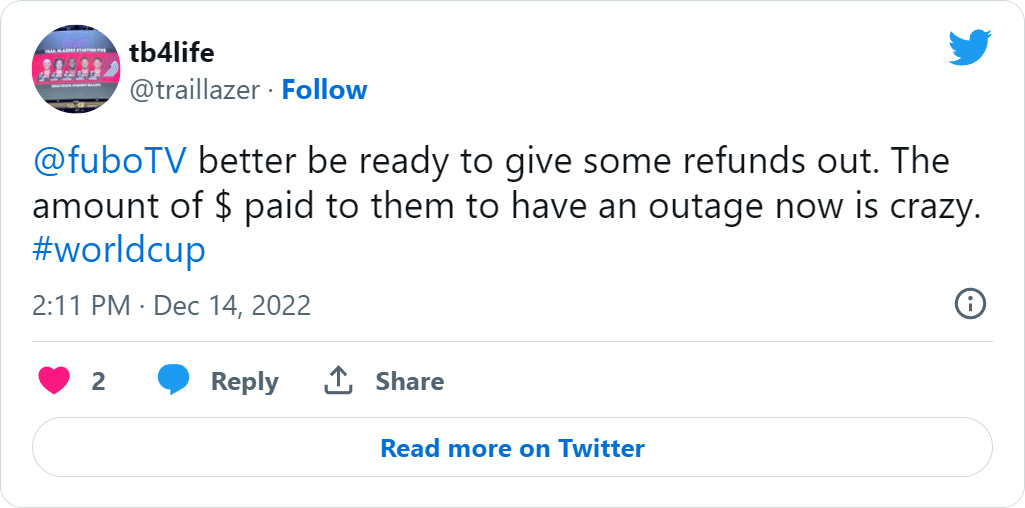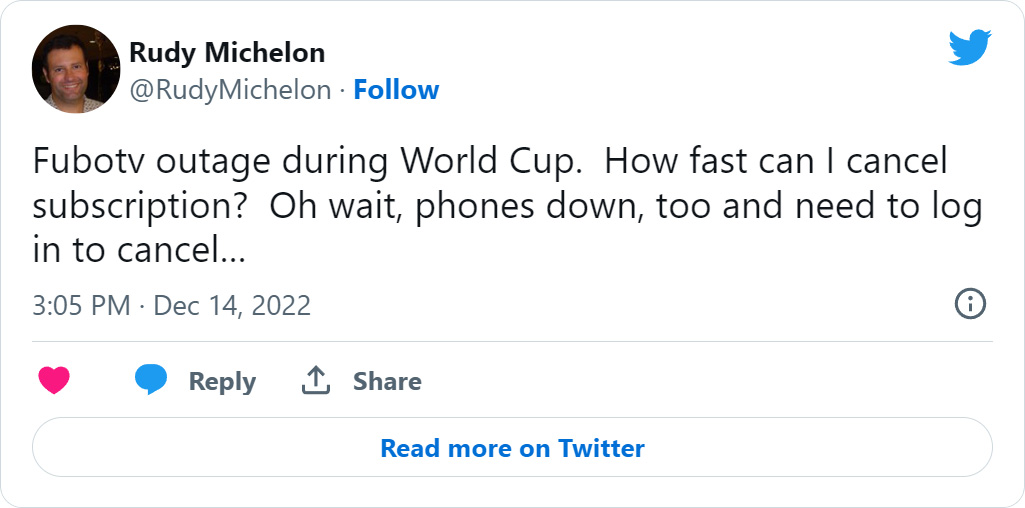 Failure caused by a cyberattack
Today FuboTV confirmed that a cyberattack was the cause of the outage and that they are continuing to investigate and respond to the incident.
"On December 14, 2022, the day of the Qatar 2022™ semi-final between France and Morocco, many FuboTV customers encountered problems accessing their accounts," it read. A declaration posted on the FuboTV website.
"The incident was not related to any bandwidth constraint on Fubo's part. Rather, we were the target of a criminal cyberattack."
The statement goes on to say that once they detected the attack, they worked to restore service for subscribers and could do so in the evening.
FuboTV also says they engaged with cybersecurity firm Mandiant to investigate and respond to the attack and reported the incident to law enforcement.
FuboTV did not provide any details about the attack, but said a lack of bandwidth did not cause the outage, indicating it was not a Distributed Denial of Service (DDoS) attack. ).
When they engaged with Mandiant, the attack was likely a breach of their network or servers. These types of breaches typically result in the immediate shutdown of IT services to contain the attack.
Cyberattacks can often result in days or even weeks of disruption as the attack is investigated and devices are restored.
However, FuboTV was able to recover its services in a relatively short time.
When BleepingComputer contacted FuboTV with questions about the cyberattack, they referred us to the original statement and said they would provide an update when they had more information to share.