The city of Dallas, Texas suffered a ransomware attack, forcing it to shut down some of its IT systems to prevent the attack from spreading.
Dallas is the ninth largest city in the United States, with a population of approximately 2.6 million, according to US Census data.
Local media reported that the city's police communications and computer systems were shut down Monday morning due to a suspected ransomware attack.
This led to 911 dispatchers having to write down reports received for agents rather than submitting them through the computer-assisted dispatch system.
The Dallas County Police Department website was also offline for part of the day due to the security incident, but has since been restored.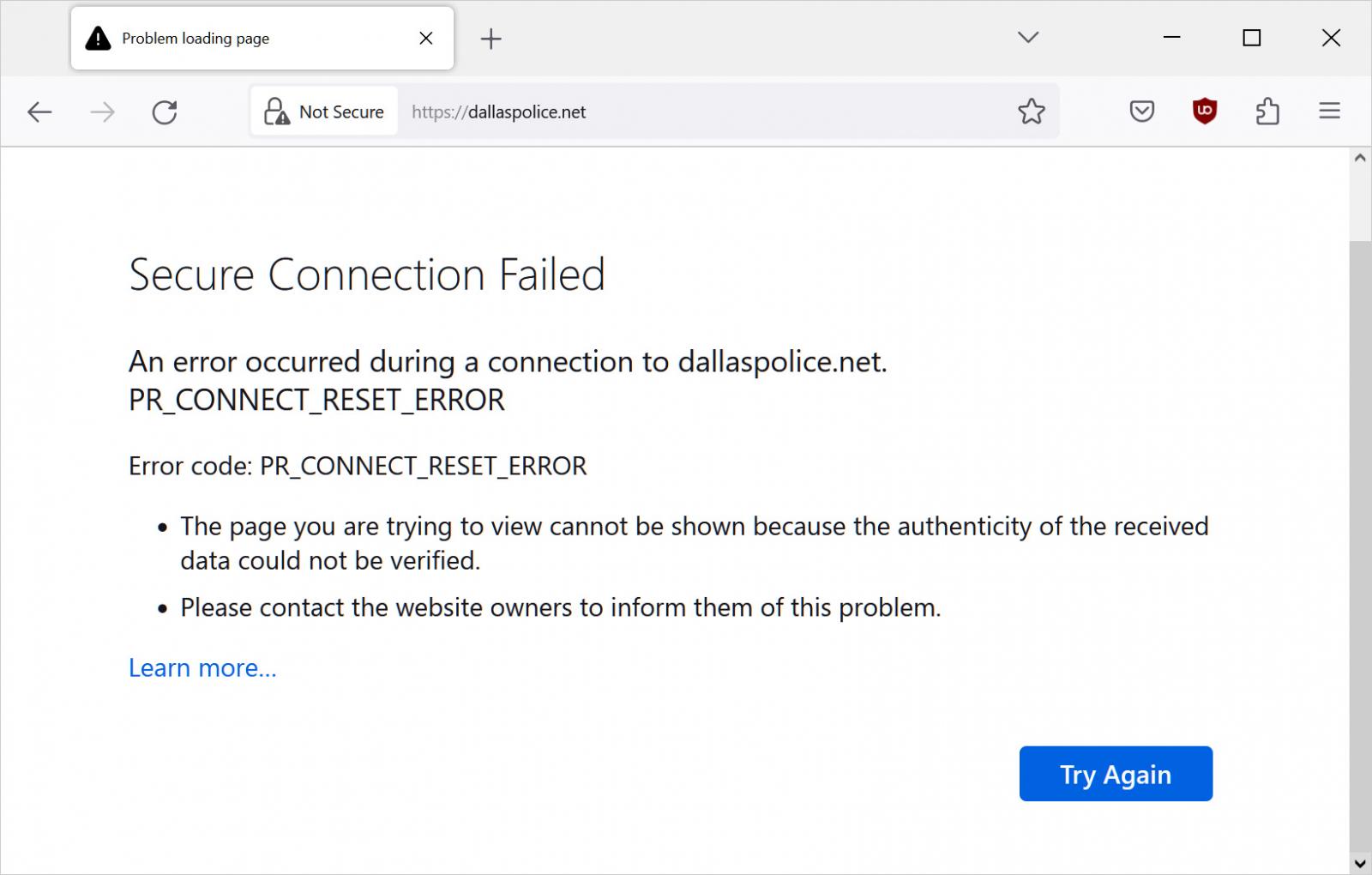 Today, FOX 4 confirmed that the disruption was caused by a ransomware attack after getting a message sent by the City, shared below.
"Early this morning, the city's security monitoring tools informed our Security Operations Center (SOC) that a probable ransomware attack had been launched in our environment. Subsequently, we confirmed that a number of servers had been compromised by ransomware, affecting multiple functional areas," read a message obtained by Fox 4.
"The team is actively working to isolate the ransomware to prevent further spread, remove the ransomware from infected servers, and restore all currently affected services. In accordance with the city's Incident Response Plan (IRP), the goal of This message is to provide notification of an established security incident. We will provide further information on remediation efforts and potential impacts to City services when it becomes available."
BleepingComputer also confirmed that the city's court system has canceled all jury trials and jury duty from May 2 through today because their computer systems are not operational.
According to Emsisoft threat analyst Brett Callow, ransomware attacks against local governments are widespread, occurring at a rate of more than one per week.
"Incidents involving US local governments are occurring at a rate of more than one per week," Callow told BleepingComputer.
"At least 29 have been hit by ransomware this year, with at least 16 of the 29 having had data stolen. Most of the incidents involve smaller governments and Dallas is, I think, the biggest city to be hit in a time."
BleepingComputer contacted the City of Dallas with further questions, but a response was not immediately available.