Microsoft reports that the non-security preview build KB5022913 February 2023 causes boot issues on Windows 11 22H2 systems due to incompatibility with some third-party UI customization apps.
In a new update to the Windows Health dashboard, the company explain that using UI customization apps could potentially prevent Windows from starting properly.
Indeed, applications that help modify the behavior or user interface of Windows 11 can also create problems with updates released from today.
"After installing KB5022913 or later updates, Windows devices with certain third-party UI customization apps may fail to boot," Microsoft said.
"These third-party applications can cause errors with explorer.exe that can repeat several times in a loop. Known affected third-party UI customization applications are ExplorerPatcher and StartAllBack.
"These types of apps often use unsupported methods to achieve their personalization and, as a result, may have unexpected results on your Windows device."
Customers are advised to remove any third-party UI customization apps before installing today's preview update KB5022913 to avoid encountering this issue.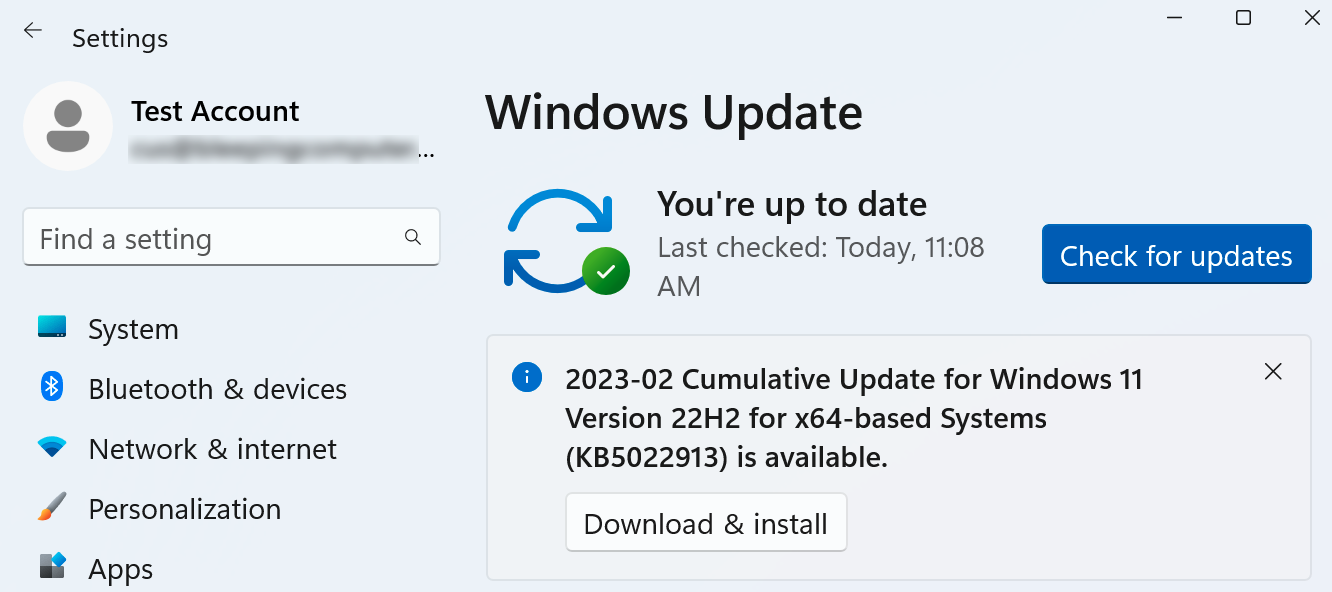 The company says affected customers running StartAllBack can update to the latest released version (v3.5.6 or newer), which may prevent these system startup issues.
Microsoft says it is investigating this newly acknowledged known issue and will provide an update as more information becomes available.
THE KB5022913 Windows 11 Non-Security Cumulative Update was released today with a wide range of new features, part of Microsoft recently announced Moment 2 update.
The list of improvements includes, but is not limited to, an AI-powered Bing Chat integrated into the Windows taskbar, Phone link for iOS devicesa task manager search bar, a new tabbed notebook, energy recommendations, screen recording in the snipping tool, and a fix for an issue causing a massive drop in copy performance. Windows 11 22H2 files.