Microsoft has released optional November cumulative update KB5020044 for all editions of Windows 11, version 22H2.
Today's non-security release adds 25 bug fixes and improvements, including OneDrive storage limit alerts and fixes for an issue causing File Explorer to freeze when closing menus pop-ups and menu items.
Preview update KB5020044 is part of Microsoft's November 2022 monthly "C" update, and it allows Windows administrators to test the fixes that are rolling out to all users with the December 2022 patch on Tuesday.
But, unlike Patch Tuesday updates, non-security preview builds like KB5020044 are optional and don't include security updates.
You can install this preview update by going to Settings > Windows Update and clicking the "Check for updates" button.
As this is an optional Windows update, you must install it manually by clicking the "Download and Install" link (the preview update will only install automatically on Windows versions Insider).
You can also manually download and install the KB5020044 preview update from the Microsoft Update Catalog.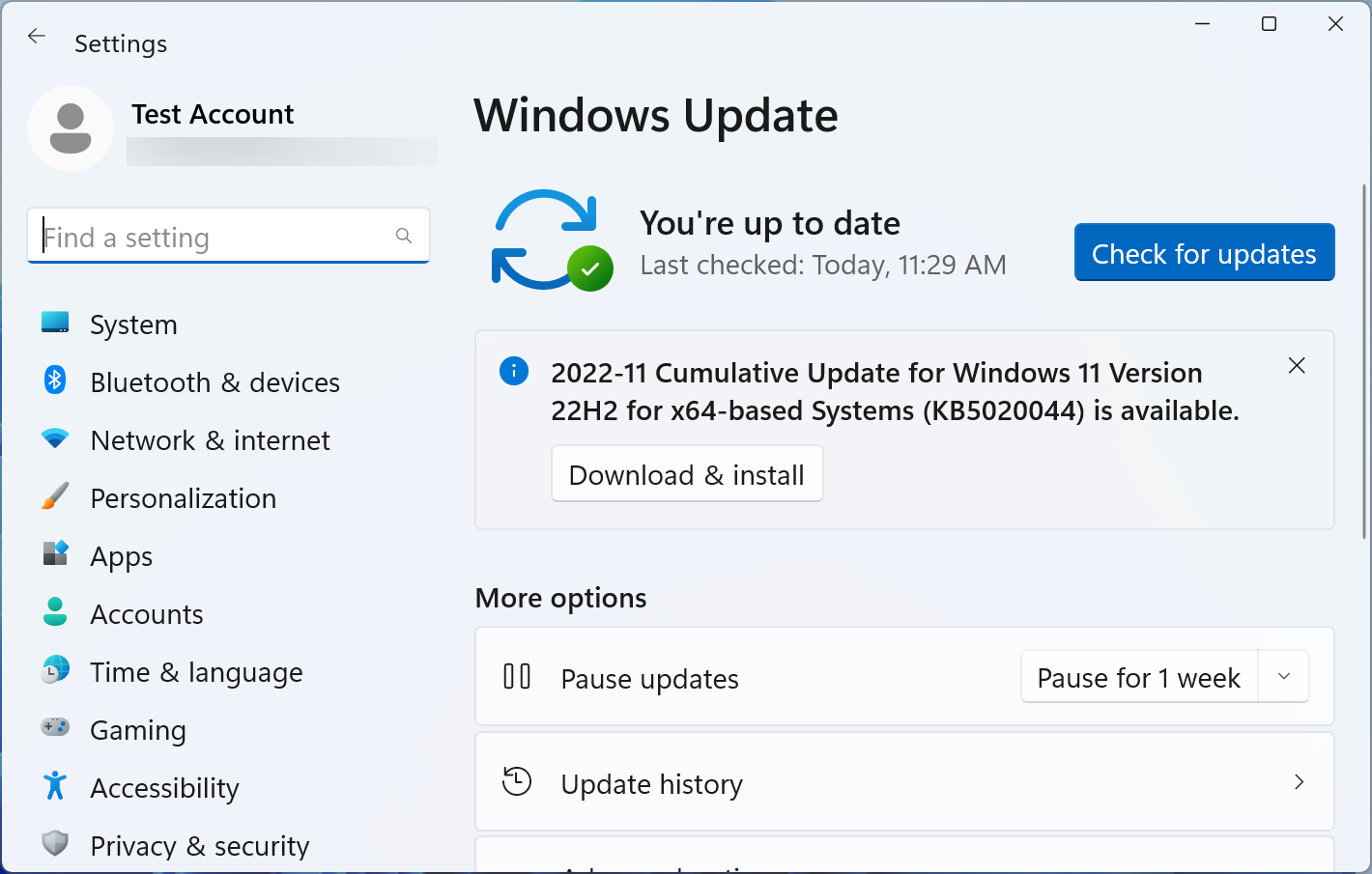 What's new in the latest preview update of 2022
The Windows 11 KB5020044 preview build includes over two dozen fixes and improvements, of which the five highlighted are listed below:
Gives Microsoft OneDrive subscribers storage alerts on the Systems page of the Settings app. Alerts appear when you approach your storage limit.
Provides the total amount of storage capacity for all your OneDrive subscriptions. It also displays the total storage on the Accounts page of the Settings app.
Combines Windows Spotlight with themes on the Personalization page. This makes it easier for you to discover and activate the Windows Spotlight feature.
Addresses a known issue that affects the Input Method Editor (IME). Some apps may stop responding. This happens when you use hotkeys to change the input mode of the IME.
Addresses an issue that prevents File Explorer from working. This happens when you close context menus and menu items.
Microsoft also said on Tuesday that it was the last preview update of the year, with no other non-security updates expected to be released in December.
"There will be no non-security preview builds for Windows 10 or Windows 11 during the month of December," Redmond said. said.
"Preview builds normally target the third week of the month. There will be a security update in December as usual."