Windows 11 is getting a new privacy setting that lets users control whether apps can detect when they're actively interacting with the device.
This change is tested in Windows 11 Beta build 22624.1610, released today as Update KB5025299.
The new privacy setting is called "Presence detection" and lets you configure whether apps can use APIs to determine if a user is active or inactive in Windows.
"Represents a sensor that detects whether a user is present, absent, or not interacting with their device," explains the API Documentation for the HumanPresenceSensor class.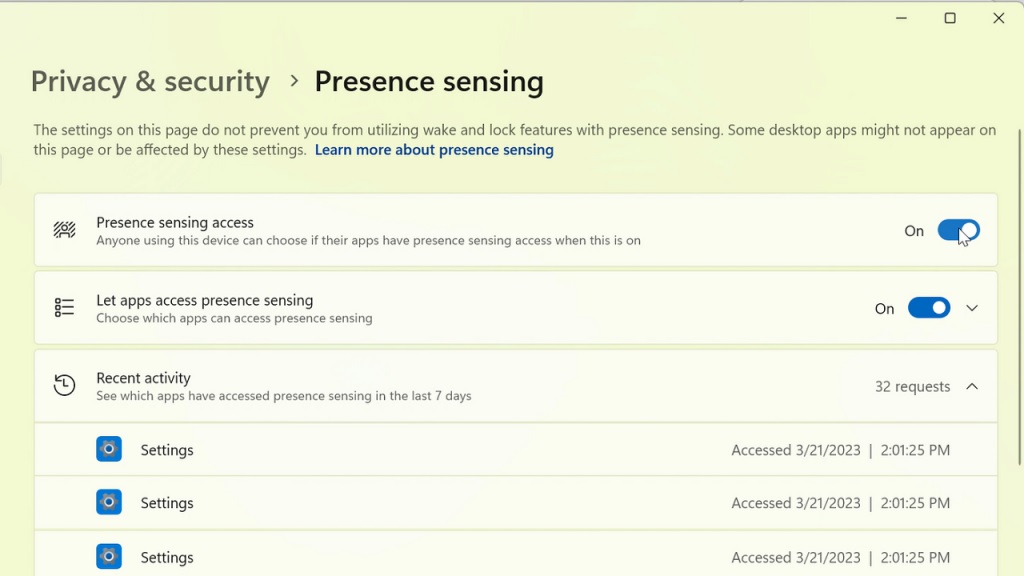 This feature can have a significant impact on the privacy, responsiveness, and performance of a Windows 11 user.
With these settings, you can now block or allow certain apps to access their presence sensors. This means you can have more control over your privacy and prevent apps from collecting and using your data without your consent.
Presence detection can also have other practical uses. For example, Microsoft explains that devices can be automatically locked when unattended to protect sensitive files and other information.
User intent can also be inferred to reduce the response time required from detection to authentication or interaction.
Finally, battery life can be conserved by reducing unnecessary screen idle time when a user is not actively using Windows.
To maximize privacy, Microsoft does not collect images or metadata; all processing is done locally on the device hardware.
Users can find these settings under Settings > Privacy and Security > Presence detectionprovided their device supports it.
In addition to the new privacy setting, Microsoft is also introducing a new toggle under Settings > Windows Update to "get the latest updates as soon as they are available".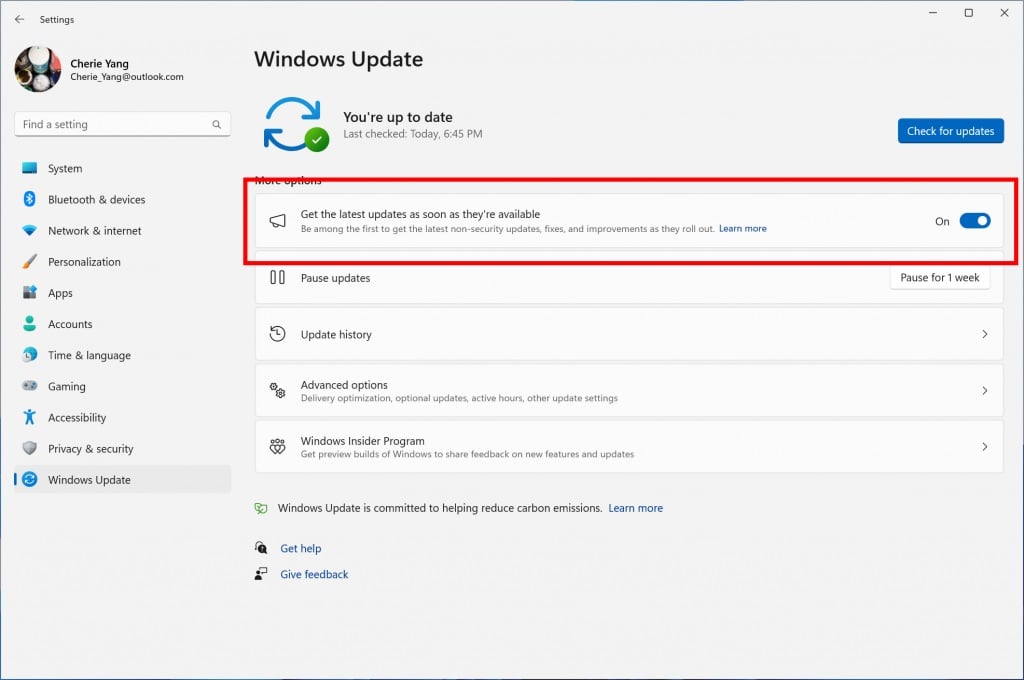 This toggle is designed for the beta channel, allowing insiders to seamlessly switch to the activation package. Beta Channel Insiders who use build 22621 and enable this option will be updated to build 22624 via the enabler package.
Those who are already on Build 22624 and activate it will see a "Windows configuration update" offered through Windows Update. This configuration update ensures that the new toggle is correctly connected to Microsoft's backend services and does not introduce anything new for Insiders.
It should be noted that Microsoft's latest Windows 11 beta update is intended for testers and may not be suitable for general consumers.
However, the changes and improvements in this update give us a glimpse of what we can expect from the final version of Windows 11.