Microsoft has released Windows 10 Cumulative Updates KB5022282 and KB5022286 for builds 22H2, build 21H2, build 21H1, and 1809 to address security vulnerabilities and resolve known bugs.
This update is not available for Windows 10 1909 or Windows 10 2004.
This Windows 10 cumulative update is mandatory and will be automatically installed by Windows Update during your maintenance window. However, Windows users can manually install updates by going to Settingsclicking on Windows Update, and selecting 'Check for updates.'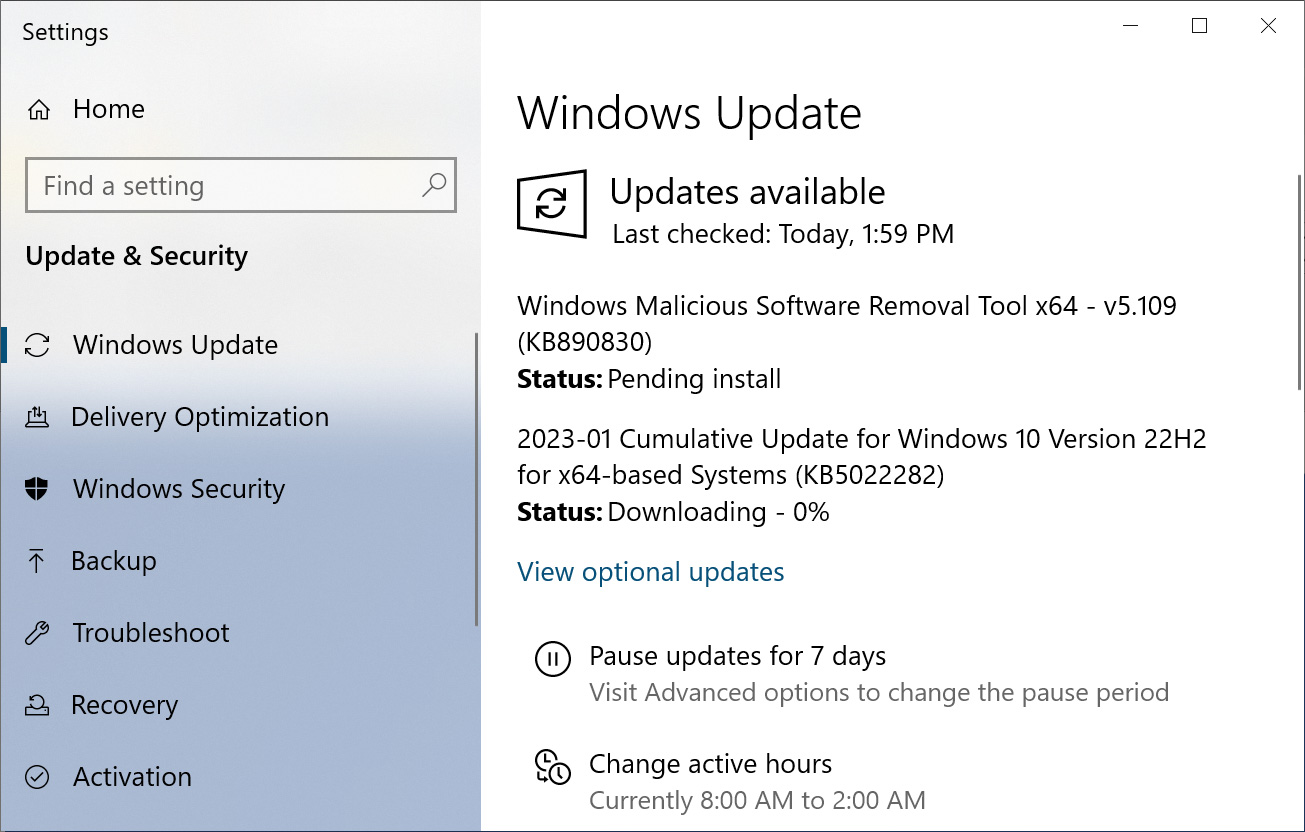 As reported last month, Microsoft has suspended optional preview updates due to the holiday season.
Therefore, today's "Patch Tuesday" does not include bug fixes other than security updates.
What's Fixed in the January 2023 Updates
Today's Patch Tuesday update resolves issues affecting Local Session Manager (LSM). These issues can allow users who do not have administrator rights to perform actions that only an administrator can perform.
Another bug has been fixed where applications use Microsoft Open Database Connectivity (ODBC) SQL Server Driver (sqlsrv32.dll) to connect to databases, causing connections to fail.
You may also receive an error in the application or an error from SQL Server.
Last but not least, this update resolves a known issue that could cause blue screen 0xc000021a to crash on startup on some Windows devices.
As of January 10, Microsoft is not aware of any critical issues in this update.