Windows 10 Cumulative Update KB5017308 released this Tuesday patch is reportedly causing Group Policy Object (GPO) issues, according to admin reports.
According to reports shared on several social networks and on Microsoft's online community, operations on GPO files will no longer work because they can no longer create or copy shortcuts correctly after installing KB5017308.
"Specifically, we copy a batch file to public\documents, then copy a shortcut to the current user's desktop to run it," an admin said on Reddit.
"Since the update, the icons are not transferred for the shortcut (i.e. they are now empty) and the batch file is actually empty when copied."
Another has confirmed this issue on the Microsoft Community website, saying that all shortcuts created by GPO are "created empty with 0 bytes and no information where the shortcut 'leads' to."
Although Microsoft has yet to officially acknowledge the issue and provide a fix or workaround, several Windows administrators have reported that unchecking the "Run in the user's security context" option on the affected GPOs will fix the shortcut creation issues.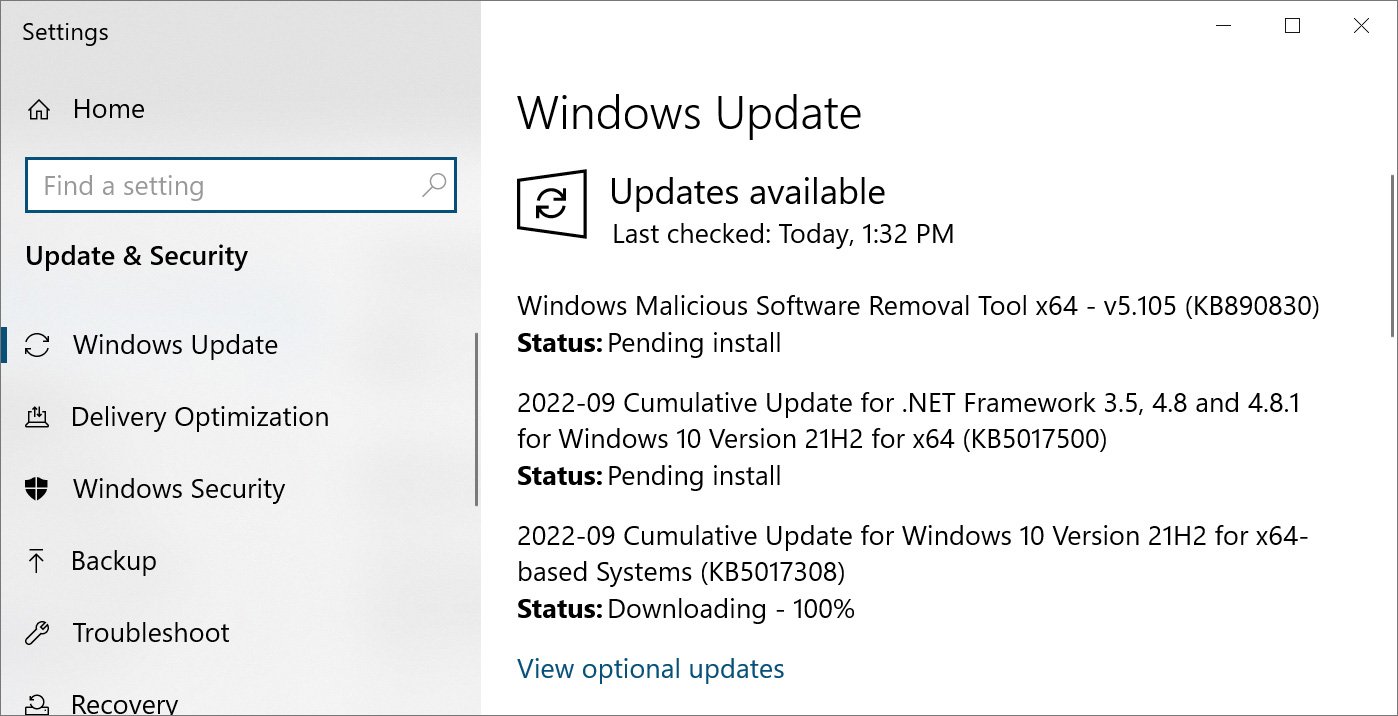 Others have also suggested a more drastic solution that requires manual uninstall and hide cumulative update KB5017308.
"To remove the LCU after installing the combined SSU and LCU package, use the DISM /Remove-Package command line option with the LCU package name as an argument. You can find the package name using this command: DISM /online /get-packages," Microsoft said.
"Running the Windows Update standalone installer (wusa.exe) with the /uninstall switch on the combined package will not work because the combined package contains the SSU. You cannot remove the SSU from the system after the facility."
However, it is important to mention that since Microsoft is bundling all security fixes into a single update, removing KB5017308 may fix the bug, but will also remove all fixes for recently fixed security vulnerabilities.
KB5017308 also does not install
Another seemingly widespread issue encountered after the deployment of KB5017308 affects Windows 10 systems that hang on reboot after installation with a 0x800F0845 added to the event log.
"Since this update was downloaded, the machine hangs on reboot required after installation. I have disabled updates until I can find a fix. I have tried downloading the update and install it manually, but I get the same results", reports a user. bed.
Affected people say that the automatic restore will only trigger after rebooting the affected systems twice in a row.
While downloading the update from the Microsoft Update Catalog and installing it manually usually resolves issues where updates fail to deploy, users who have tried it say that in this case they had encountered the same reboot bug.
The Cumulative Update KB5017308 was released on Tuesday to fix bugs and address security vulnerabilities on systems running Windows 10 20H2, 21H1, and 21H2.
This Windows 10 update is mandatory and will be automatically installed by Windows Update during the maintenance window.
H/T Günter born