Starting today, WhatsApp allows users to connect through proxy servers due to internet shutdowns or if their governments block the service in their country.
The new proxy support option is available to all users running the latest version of WhatsApp iOS and android apps.
WhatsApp said connecting through a proxy will maintain the privacy and security of messages as they will remain protected by end-to-end encryption.
This ensures that they can only be read by you and the recipient, without anyone between them, such as the proxy server, Meta or WhatsApp, being able to access their content.
"Using a proxy does not change the high level of privacy and security that WhatsApp offers all users. Your personal messages and calls will always be protected by end-to-end encryption," the company said. said Thursday.
"Only use a proxy if you are unable to connect to WhatsApp. Your IP address may be visible to the proxy provider, which is not WhatsApp," says a warning when configuring the proxy in the application.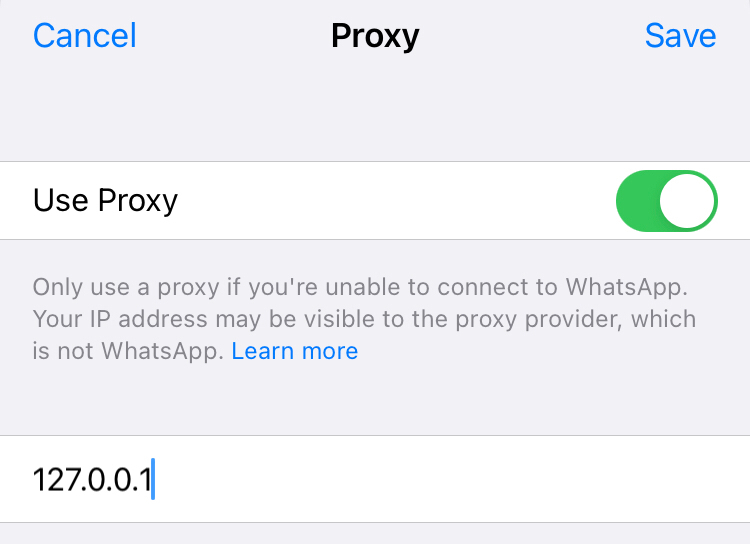 ​To connect through a proxy on Android and iOS, you must enter a proxy address after enabling the "Use proxy" option under "Storage and data" in WhatsApp settings.
Those who want to help their friends or family stay connected even when their connection is dropped or blocked can configure their own proxies using the instructions available. here.
"Our wish for 2023 is that these internet shutdowns never happen. Disruptions like the ones we have seen in Iran for months denying people's human rights and prevent people from receiving urgent help," WhatsApp said.
"Although in case these shutdowns continue, we hope this solution will help people wherever there is a need for secure and reliable communication."
We continue to fight for your right to communicate freely and privately.

Now, when connecting directly to WhatsApp isn't possible, you can stay connected around the world through a server set up by volunteers and organizations dedicated to helping others communicate freely.

– whatsapp whatsapp) January 5, 2023
WhatsApp deployed end-to-end encrypted chat backups on iOS and Android devices in October 2021 to prevent anyone from accessing chat content, regardless of where it is stored.
In December 2021, it also expanded the privacy control features with the addition of messages that disappear by default in all new chats.
These privacy and security improvements came after WhatsApp has backtracked on previous decisions restrict certain features or delete user accounts of those who disagreed with a new privacy policy requiring users to share their data with other Meta companies.
According to Meta, the instant messaging and video calling platform is used by more than two billion people in more than 180 countries around the world.