Ukrainian Cyber ​​Police arrested a 36-year-old man from the city of Netishyn for selling the personal data and sensitive information of more than 300 million people, citizens of Ukraine and various European countries.
The seller was using Telegram to promote the stolen data to interested buyers, asking between $500 and $2,000 depending on the amount of data and its value.
"The man was an administrator of closed groups and channels in the messenger Telegram, where he sold personal data of citizens of Ukraine and the European Union," the newspaper read. police announcement.
"In particular, the attacker had information about passport data, taxpayer numbers, birth certificates, driver's licenses and bank account data."
The police investigation revealed that the buyers were Russian citizens who used currencies prohibited on Ukrainian territory to pay for the acquired databases. This is also how law enforcement was led to the cybercriminal.
During the police raid on the offender's location, he attempted to obstruct the investigation and attacked a police officer.
The security forces nevertheless confiscated 36 hard drives, computers and server equipment, containing several databases whose origin will be determined by a subsequent analysis.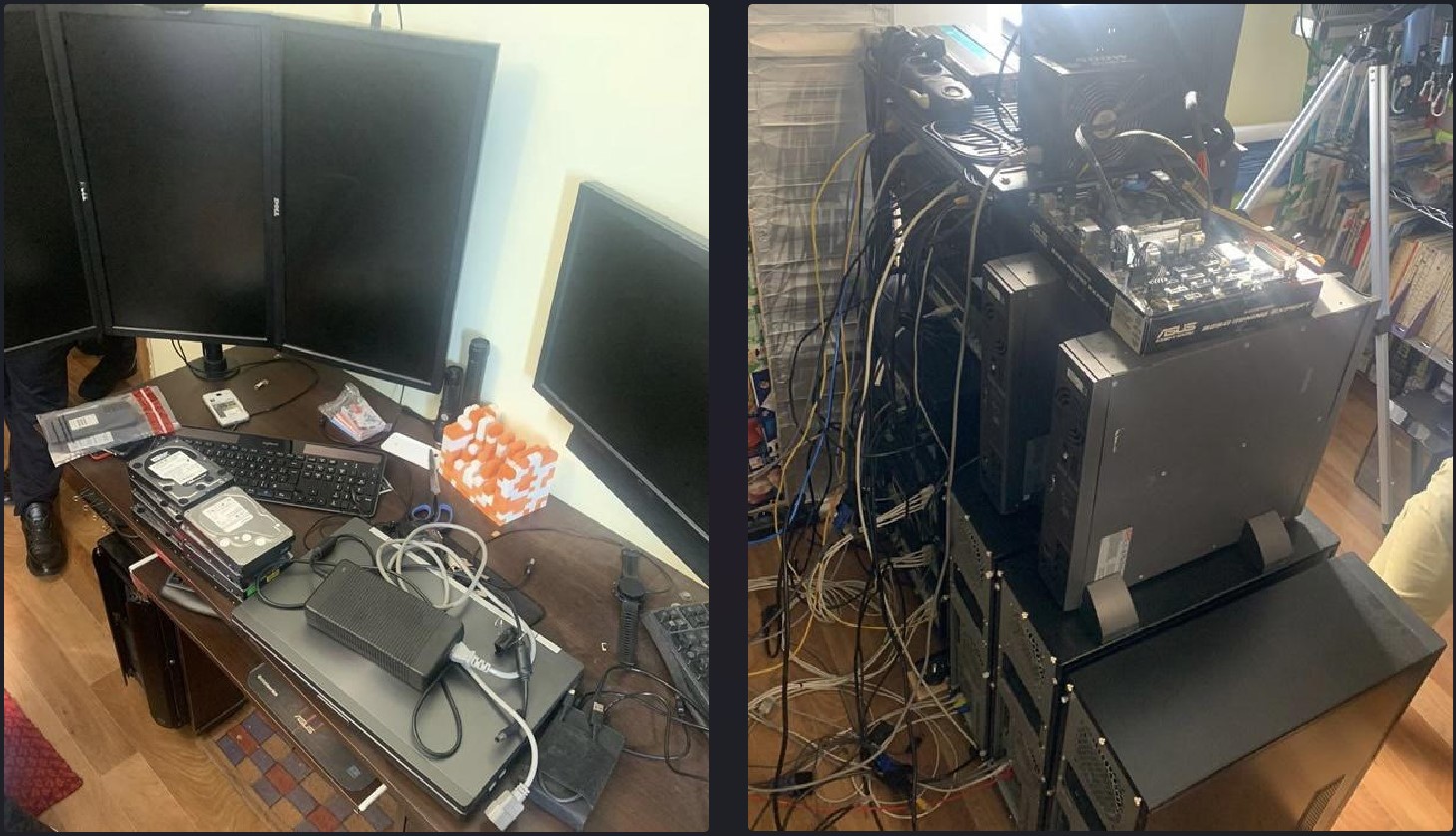 The arrested man now faces criminal charges under Part 2 of Art. 361-1 (creation of software for malicious purposes), Art. 362 (unauthorized access to information stored on computer networks) and Part 2 of Art. 345 (threat or violence against law enforcement officer).
The latter faces a prison term of up to five years, while the penalty for the first two violations of the Ukrainian criminal code varies depending on the seriousness of the crime, the suspect's criminal history and the particular circumstances of the suspect. affair.
In December 2021, Ukrainian cyberpolice carried out a large-scale operation for the arrest of 51 suspects which sold 100 databases totaling 90,000 GB of data, corresponding to 300 million people in the United States, Ukraine and various European countries.