Security hardware maker SonicWall today warned customers of what it describes as a "limitation" in Web Content Filtering (WCF) functionality on Windows 11, version 22H2 systems.
SonicWall's Capture Client is the company's Windows and macOS security solution with endpoint detection and response (EDR) capabilities that can be managed using the company's Cloud Management Console service .
WCF functionality allows administrators to configure policies that allow or block access to various domains/IP addresses, enable web activity reporting for easier monitoring, and throttle bandwidth.
"We have identified an inconsistency in Capture Client Windows 3.7.6 and older clients on devices running Windows 11 version 22H2," the company said. said in a notice published Wednesday.
"This results in Web Content Filtering (WCF) policies that enforce blocked categories to no longer be effective on affected endpoints. The ability to allow or block domains/URLs using custom lists continues to function normally."
From blocking by category (used to restrict access to inappropriate, illegal, or malicious web content) is down, Windows 11 22H2 users can open websites and domains under previously blocked URL categories, exposing themselves and their business environment to potential risks.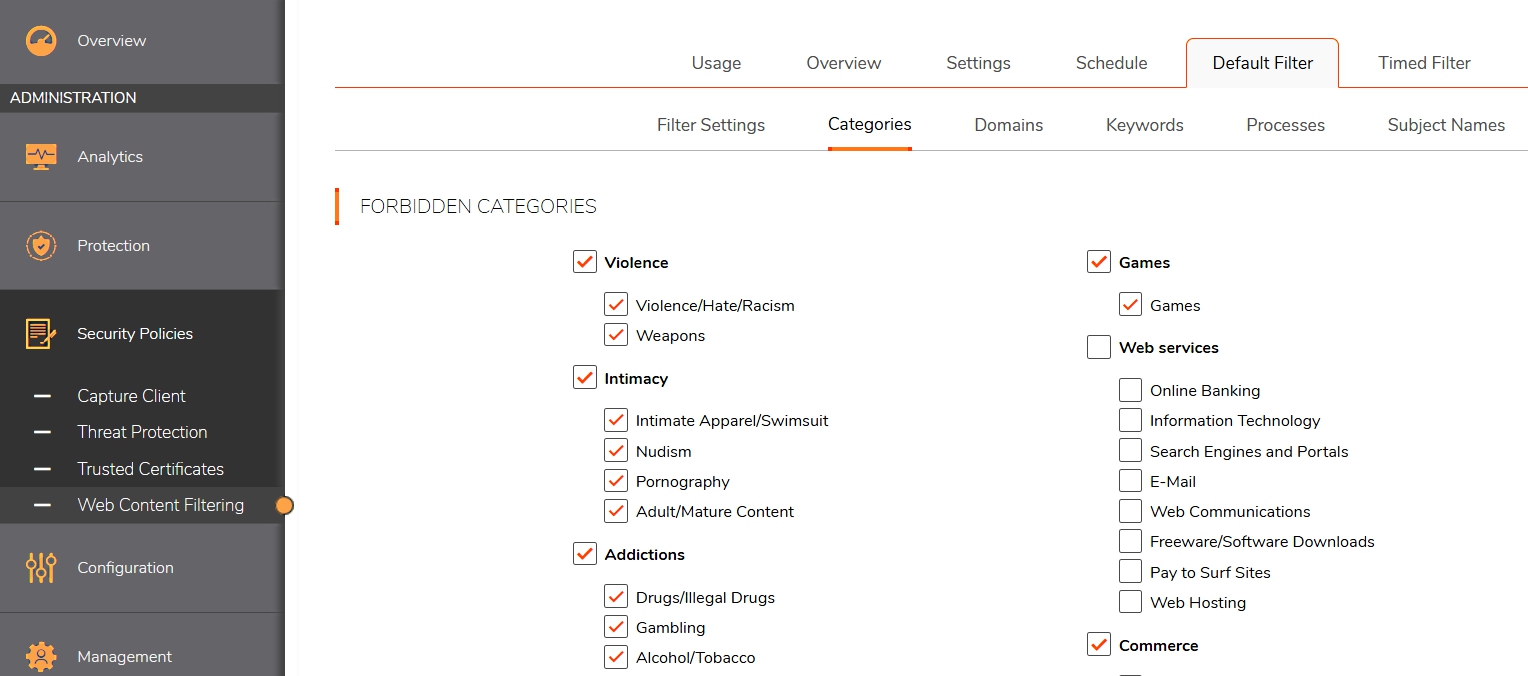 ​Service is disrupted because encrypted and decrypted requests and responses exchanged between Windows endpoints and the SonicWall content filtering service are sent using Microsoft's Cryptographic Application Programming Interface (CryptoAPI) .
However, as SonicWall further explains, "In Windows 11 version 22H2, the Microsoft CryptoAPIs have been changed which prevents Capture Client from decrypting responses from the SonicWall content filtering service."
The company says it is currently working on a fix for this issue which will be available with the release of Capture Client 3.7.7 for Windows on February 17.
SonicWall also provides a workaround that forces administrators not to update Windows devices in their environment to the latest version of Windows 11, which breaks content filtering.
"As a temporary workaround, we recommend that devices running Windows 11 not be upgraded to version 22H2 until Capture Client 3.7.7 for Windows is available," SonicWall said.