Microsoft has released Windows 10 cumulative updates KB5025221 and KB5025229 for versions 22H2, version 21H2, version 21H1, and 1809 to address operating system issues.
These updates have been released as part of the requirement April 2023 Patch Tuesdaywhich includes security updates for 97 vulnerabilities.
Therefore, Microsoft will automatically install them via Windows Update over the next few days. However, you can install them manually now by going to Settingsclicking on Windows Update, and selecting 'Check for updates.'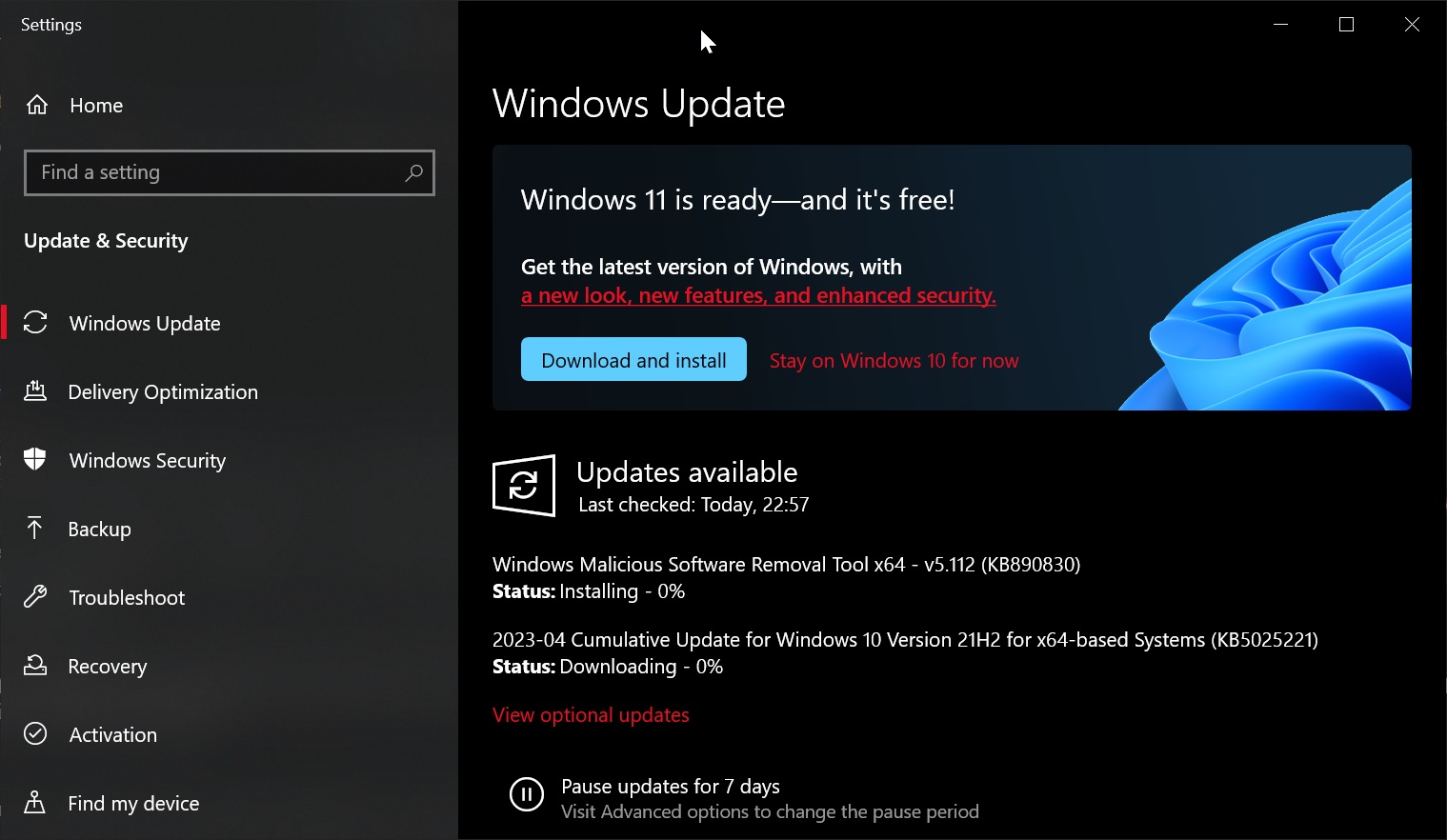 The full list of Windows 10 updates released today as part of Microsoft's March 2023 Patch Tuesday are as follows:
What's fixed in the April 2023 updates
With Microsoft focusing on Windows 11, relatively few new features will be added to Windows 10. Instead, these updates focus on fixing bugs and performance issues in the operating system.
KB5025221 update fixes ten issues that can lead to crashes, compatibility issues, and bugs in the operating system.
The highlighted fixes are:
This update implements the new Windows Local Administrator Password (LAPS) solution as a Windows Inbox feature. For more information, see By popular demand: Windows LAPS available now!

This update is for the Arab Republic of Egypt. The update supports the government's daylight saving time changeover order for 2023.

This update fixes a compatibility issue. The issue occurs due to unsupported use of the registry.

This update addresses a known issue that affects kiosk device profiles. If you have enabled automatic login, this may not work. After the autopilot completes provisioning, these devices remain on the credential screen. This issue occurs after installing updates dated January 10, 2023 and later.
Microsoft also fixed an issue that caused Desired State Configuration to forget its previous settings if the metaconfig.mof file was missing.
It also improves compatibility with some printers that use Windows Graphical Device Interface (GDI) printer drivers that do not fully adhere to GDI standards.
Finally, Microsoft fixed an issue that caused the Fast Identity Online 2.0 (FIDO2) PIN credential icon to be missing from the credential screen of an external monitor. This happens when the monitor is connected to a closed laptop.
You can find more information about this update in the Support Bulletin KB5025221.