Microsoft has released Windows 10 cumulative updates KB5021233 and KB5021237 for versions 22H2, version 21H2, version 21H1, and 1809 to fix security vulnerabilities and address twenty bugs and performance issues.
This update is not available for Windows 10 1909 or Windows 10 2004.
This Windows 10 cumulative update is mandatory and will be automatically installed by Windows Update during your maintenance window. However, Windows users can manually install updates by going to Settingsclicking on Windows Update, and selecting 'Check for updates.'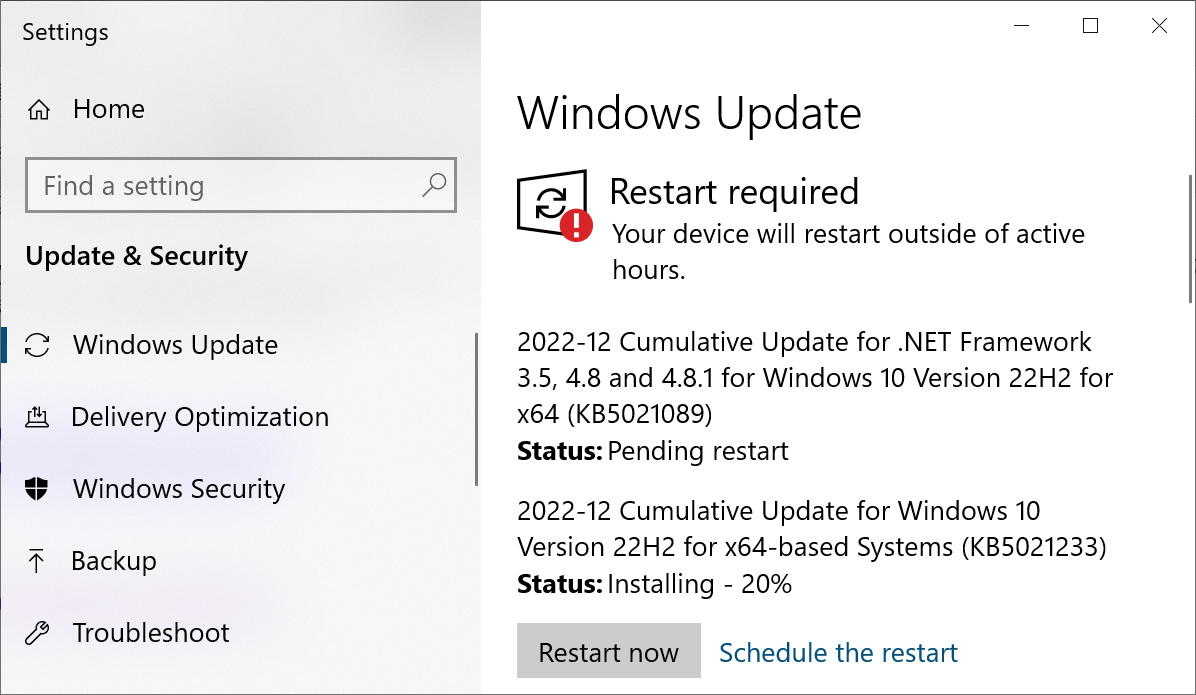 Here is a list of the updates released today:
Microsoft has also confirmed that no optional non-security releases (referred to as "C" or Preview) for Windows 10, versions 22H2, 21H2, and supported editions of Windows 10 will be released this month.
More information about today's security updates can be found in our December 2022 Microsoft Patch Tuesday Article.
What's new in Windows 10 Build 19045.2364
Microsoft has fixed several bugs and made some improvements to the operating system, including:
This update fixes an issue affecting the Camera app. Application stops responding when memory is low.

This update resolves security issues in your Windows operating system.

JThe search box now appears, by default, in the taskbar when the taskbar is at the top of your screen or when you enable small taskbar button mode. You can use the search box to discover information and search your PC and the web right from your taskbar. To configure the search display, right-click on the taskbar of your primary monitor and hover over Look for.

Streamline your taskbar experience! Cortana is no longer pre-pinned to your taskbar by default. If you want to re-pin Cortana to the taskbar, see Use Cortana on Windows.

It resolves some persistent update failures for the Microsoft Store.

It fixes an issue that affects some printers. Printouts are misaligned.

It discusses the suspension of Daylight Saving Time (DST) in the Republic of Fiji for this year.
Microsoft is not aware of any critical issues in this update.
A complete list of fixes is available in the release notes for November 2022 Preview KB5020030 update.