Spotify users are reporting the music streaming service to be down in the last hour.
Spotify team is currently investigating the cause.
Music searches, pages, account signups broken
Music streaming giant Spotify admits today that its users around the world are experiencing issues.
Searching for music (while writing this article, we admit), yieled "no results found" screen on our Desktop (Mac) app.
BleepingComputer also observed the UI attempting to render albums perpertually without success: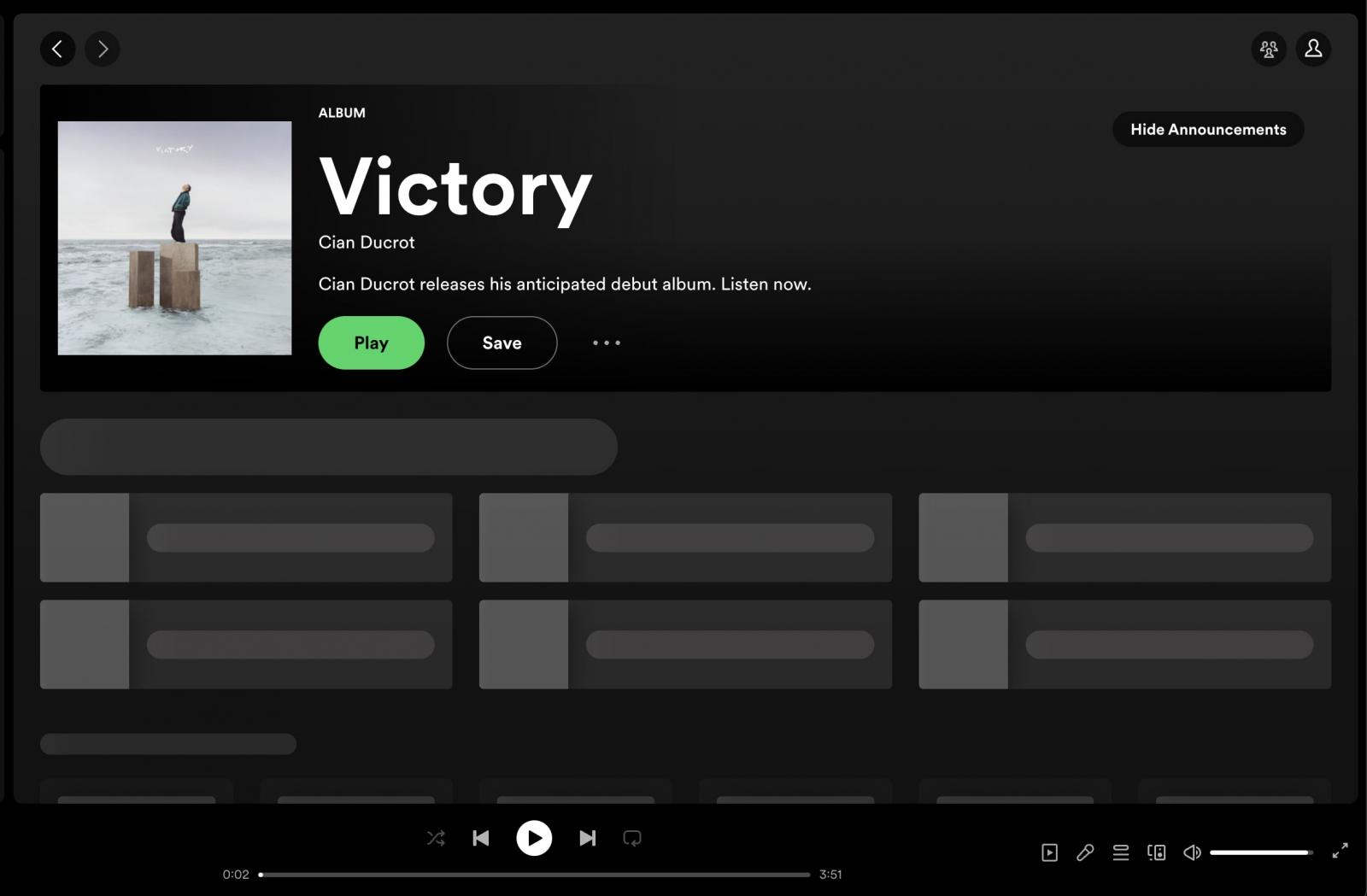 "We're receiving reports of issues with multiple Spotify services," a spotify community moderator posted about two hours ago today (07:59 AM Eastern).
"Account pages not working, trouble signing up for Premium, issues with Spotify related websites."
Something's not quite right, and we're looking into it.

— Spotify Status (@SpotifyStatus) August 4, 2023
We also reproduced the same issues on Spotify's mobile apps and the web version:
"Something went wrong," eventually reports the web version after attempting to render for some moments.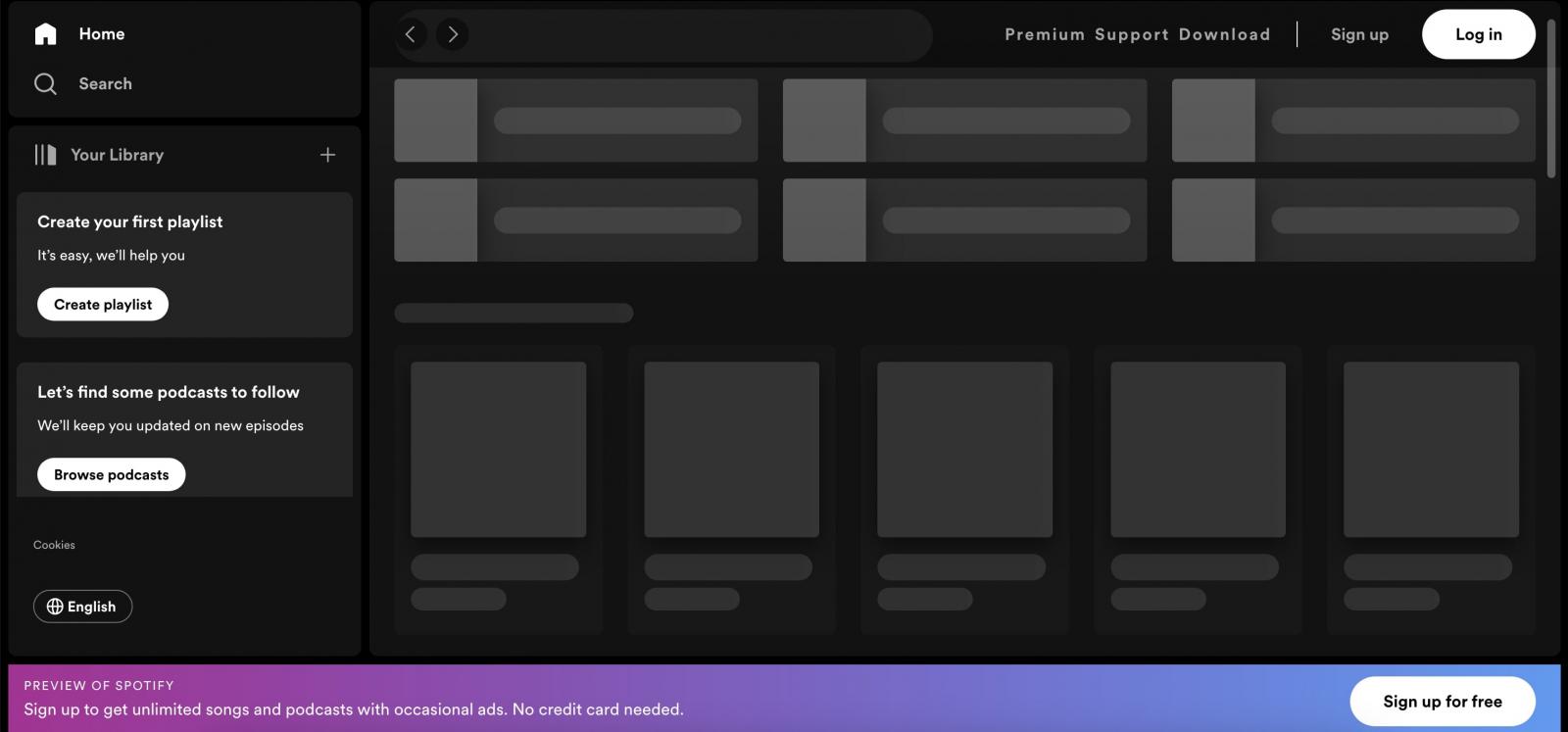 As Spotify conitnues to investigate the matter, DownDetector has gathered roughly over 900 reports thus far from the affected users.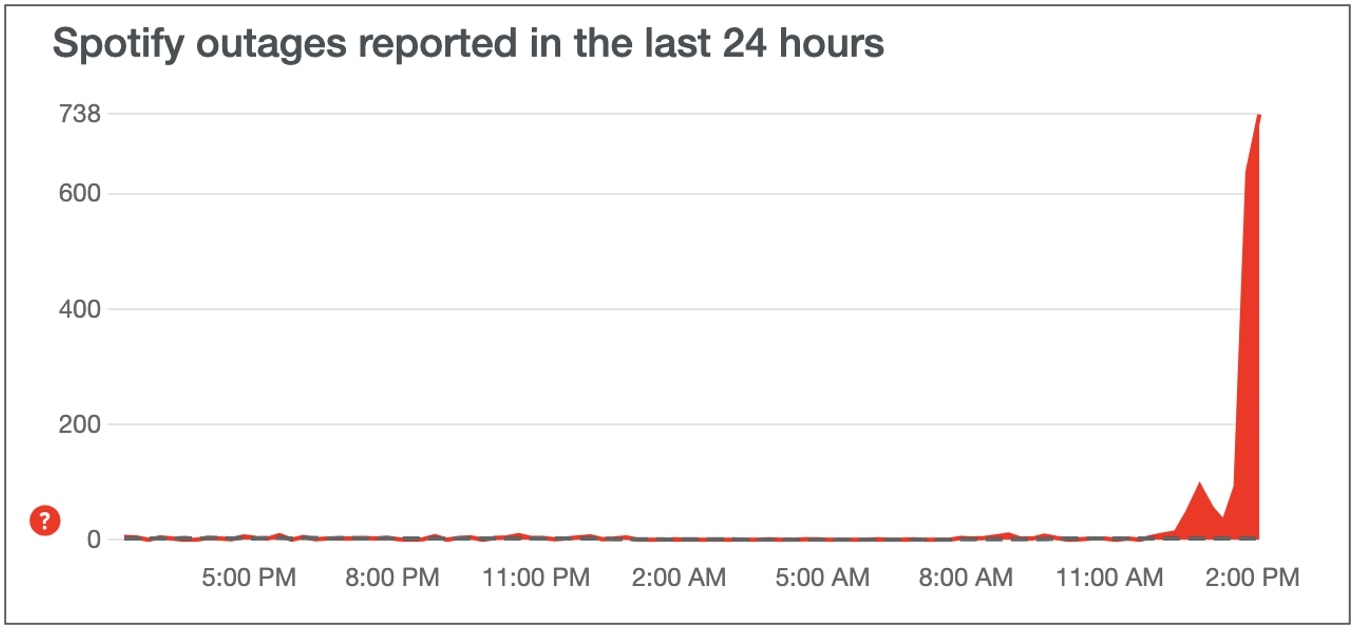 Users may still be able to play songs that are cached on their devices, or otherwise "downloaded" for offline use (i.e. by Premium subscribers).
This is a developing story…