Mozilla announced the integration of Firefox Relay, an email protection system that helps users evade trackers and spammers, directly into the Firefox browser.
Now, whenever a user browses to a website that asks them to create an account, Firefox Relay will offer to generate a new email mask or use an existing one.
This makes using the feature much easier and more convenient, helping Firefox users navigate the signup terms without opening separate dashboards.
What is Firefox Relay
Firefox Relay is a free email protection system launched by Mozilla in beta in August 2020, giving users a way to create email aliases that help protect their real email addresses from spammers and trackers.
Created aliases forward messages to the user's real email address, so they maintain privacy and anonymity while continuing to enjoy online services.
If any of the aliases start receiving spam or junk messages in general, it is easy for the user to delete it and create a new one without impacting their main account.
Additionally, in the event of a data breach, the email address exposed to threat actors is only a disposable Firefox Relay alias, so the impact to the user is negligible.
Firefox claims that since launching this privacy protection service, it has blocked more than 2.1 million unwanted emails.
Firefox Relay is very similar to DuckDuckGo Email Protection service, which also generates anonymous disposable aliases called "Duck home addresses (@duck.com)".
However, Email Protection has the added feature of automatically removing email trackers on received messages before forwarding them to the user's email address.
Built into Firefox
Until now, Firefox Relay was available as an extension, and to manage its aliases (masks), the user had to launch a control dashboard.
Mozilla has just announced that the service will be integrated into the Firefox browser, and the option to use an alias or create a new one will be offered to Relay users. Of course, by subscribing to Firefox Relay Service will still be needed.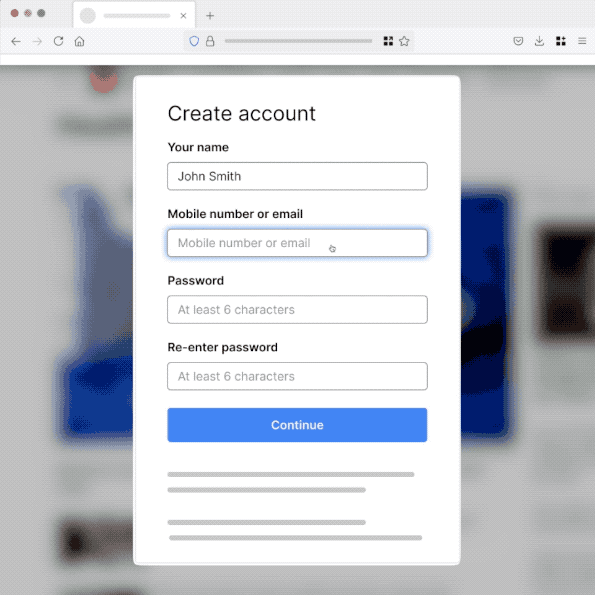 Existing Relay users who don't want to be prompted to use an email mask when a login pop-up is served can still opt out of the new feature.
Initially, Relay on the Firefox browser will be available to a limited number of users and websites, but Mozilla has promised to roll it out to all users and more sites later this year.
Mozilla also announced the launch of Total Cookie Protection for Android version of the Firefox browser, automatically blocking all cross-site trackers.
Total Cookie Protection was previously available for Windows, macOS and Linux, creating a "cookie box" for each website visited by the user and limiting their loading to that specific website.