Microsoft announced today that it will rename its Azure Active Directory (Azure AD) enterprise identity service to Microsoft Entra ID by the end of the year.
Azure AD offers a range of security features, including single sign-on, multi-factor authentication, and conditional access, with Microsoft claiming it helps defend against 99.9% of cybersecurity attacks.
Although the standalone license names will also be changed with this name change, it will not affect the capabilities of the service and everything will work as before the name change.
"Licensing capabilities and plans, login URLs, and APIs remain unchanged, and all existing deployments, configurations, and integrations will continue to work as before," said Joy Chik, Microsoft President for Identity and Network Access.
"Starting today, you'll see notifications in the admin portal, on our websites, in documentation, and other places where you can interact with Azure AD."
The transition from Azure AD to Microsoft Entra ID will be finalized by the end of 2023, requiring no customer action.

Today, Microsoft also announced the launch of two new services, Internet access And Private accessin public preview, designed to provide secure access to corporate resources.
Entra Internet Access is used to secure public-facing web services, allowing administrators to restrict visitors through conditional access.
"Microsoft Entra Internet Access is a secure, identity-centric web gateway that protects access to all Internet, SaaS, and Microsoft 365 applications and resources," said Chik.
Entra Private Access is a VPN-like service that allows remote access to internal and private company resources.
"Microsoft Entra Private Access is an identity-centric Zero Trust Network Access (ZTNA) that secures access to private applications and resources," said Chik.
You can sign up for a preview of Internet access And Private Access abilities coming today ahead of their scheduled release later this year.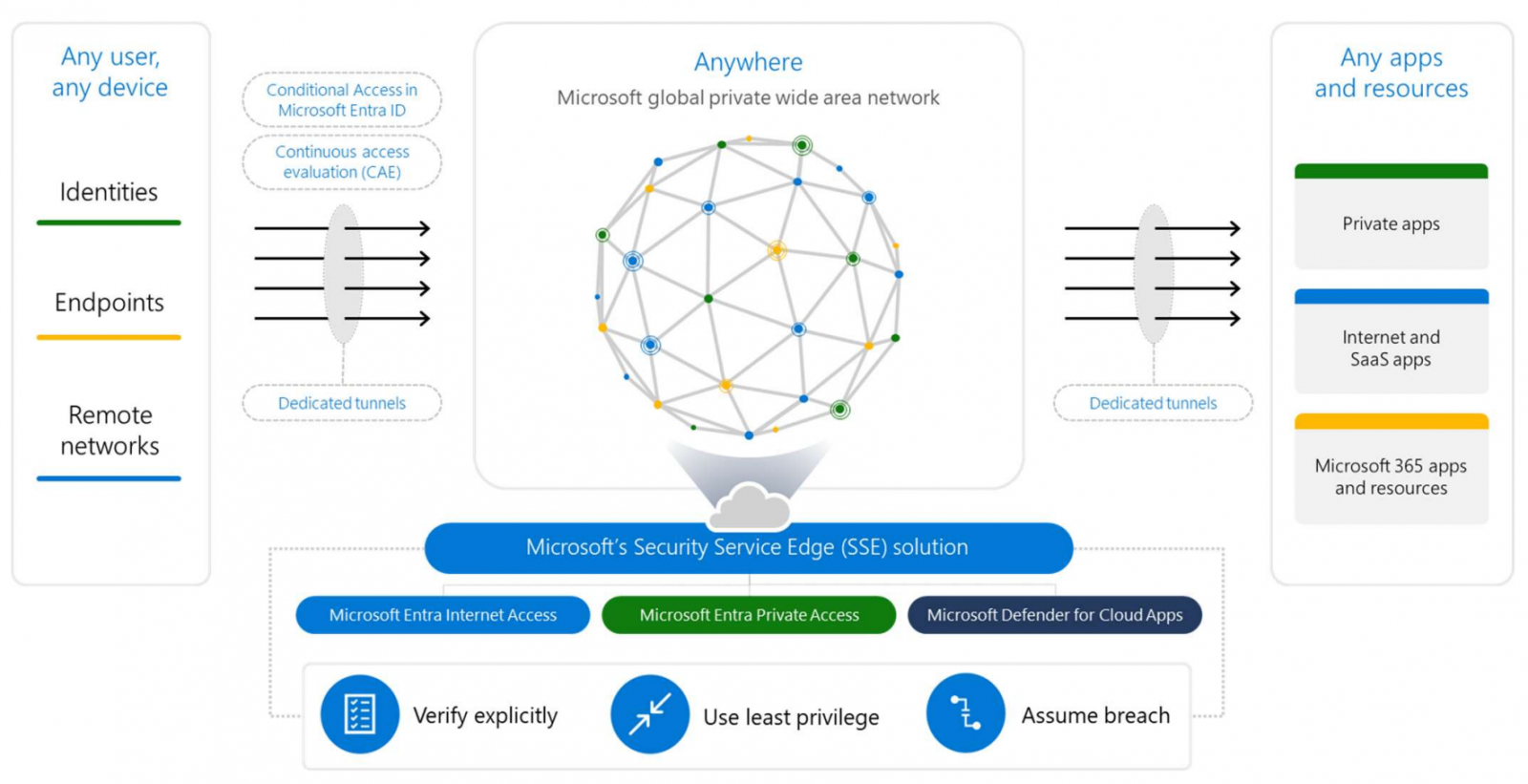 "We are committed to building a safer world for everyone and making life harder for threat actors, easier for administrators, and safer for every user," Chik said.
"As part of this commitment, we will continue to expand Microsoft Entra to provide the broadest possible coverage as well as a flexible and agile model where people, organizations, applications, and even smart objects can confidently take real-time access decisions."