Microsoft PowerToys, a set of free utilities for Windows 10 users, has introduced a new feature allowing users to preview the contents of registry files before importing them.
Registry files contain instructions for modifying the Windows registry, a database that stores system and application settings. Importing registry files can change various aspects of Windows behavior, such as appearance, performance, security, and compatibility.
PowerToys new feature, Registry Preview, aims to make this process easier and safer.
It allows users to view the contents of registry files in a graphical user interface (GUI) without opening them in a text editor or importing them directly. Users can also compare the contents of the registry file with current registry values ​​and see what changes will be made if they import the file.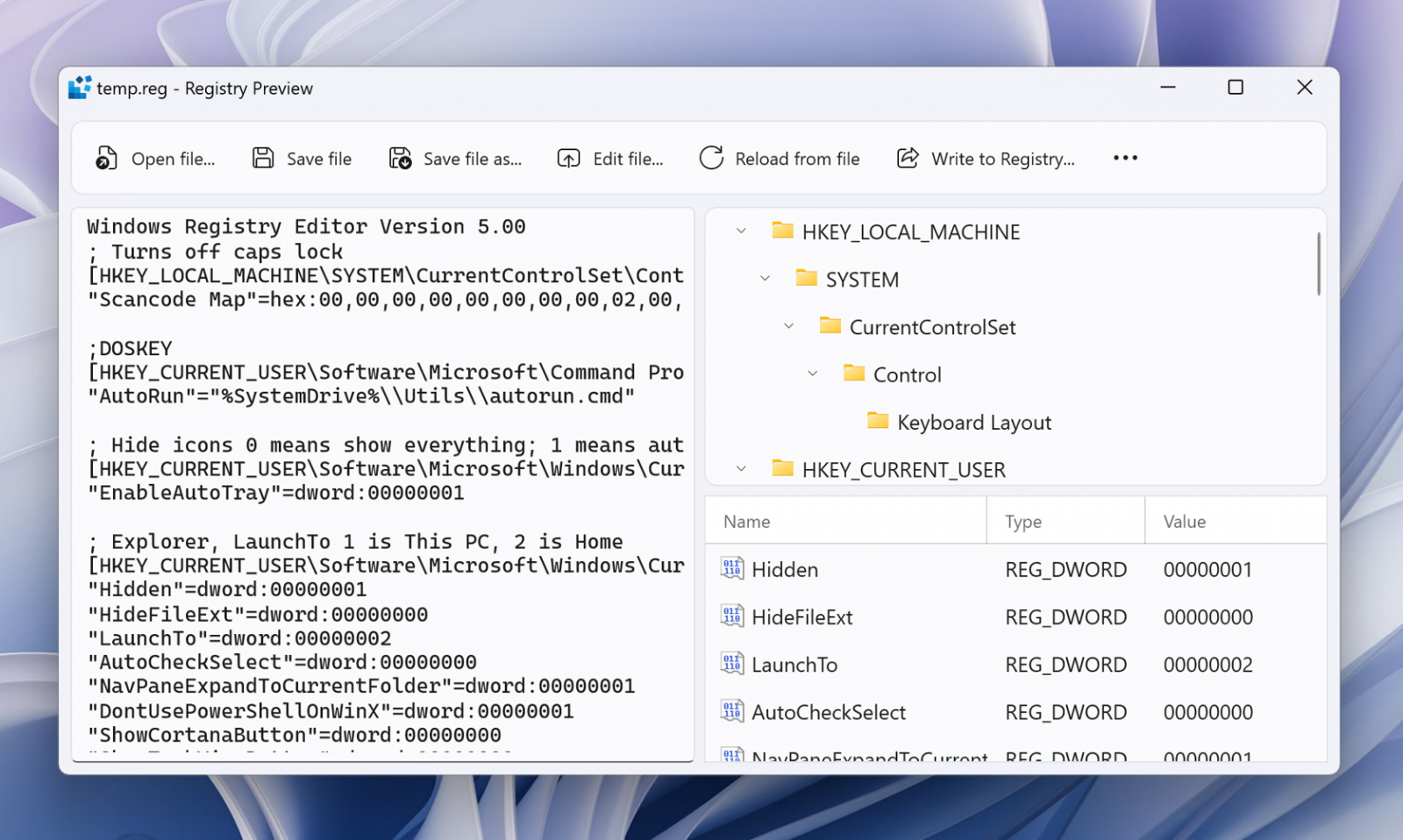 The feature is currently in preview mode and is available in PowerToys version v69 or later. Users can enable it by going to PowerToys > Plugins > Registry Preview and turning on the toggle switch.
According to Microsoft, the feature is still under development and may have bugs or limitations. The company welcomes user feedback and suggestions on its GitHub page.
PowerToys is an open-source project that was revived by Microsoft in 2019 after being discontinued in 2010. It offers various tools to improve Windows functionality and productivity, such as FancyZones, Color Picker, Image Resizer, Keyboard Manager, PowerRename, etc
You can download the app from GithubGenericName.