criminal IPan OSINT-based CTI search engine provided by AI SPERA, recently announced the introduction of a bug bounty program aimed at strengthening the security of its services and protecting its users. Recognized globally for its outstanding performance and remarkable features such as IoT device exposure search and URL analysis, Criminal IP aims to deal with potential threats proactively.
The Bug Bounty program introduced by Criminal IP encourages security researchers to identify and report potentially exploitable vulnerabilities within its systems. By actively involving researchers in this process, Criminal IP can discover and correct security vulnerabilities in advance, ensuring the continuous improvement and enhancement of its service delivery.
Reported vulnerabilities will be checked and fixed with the help of professional security researchers, and appropriate rewards may be given to reporters.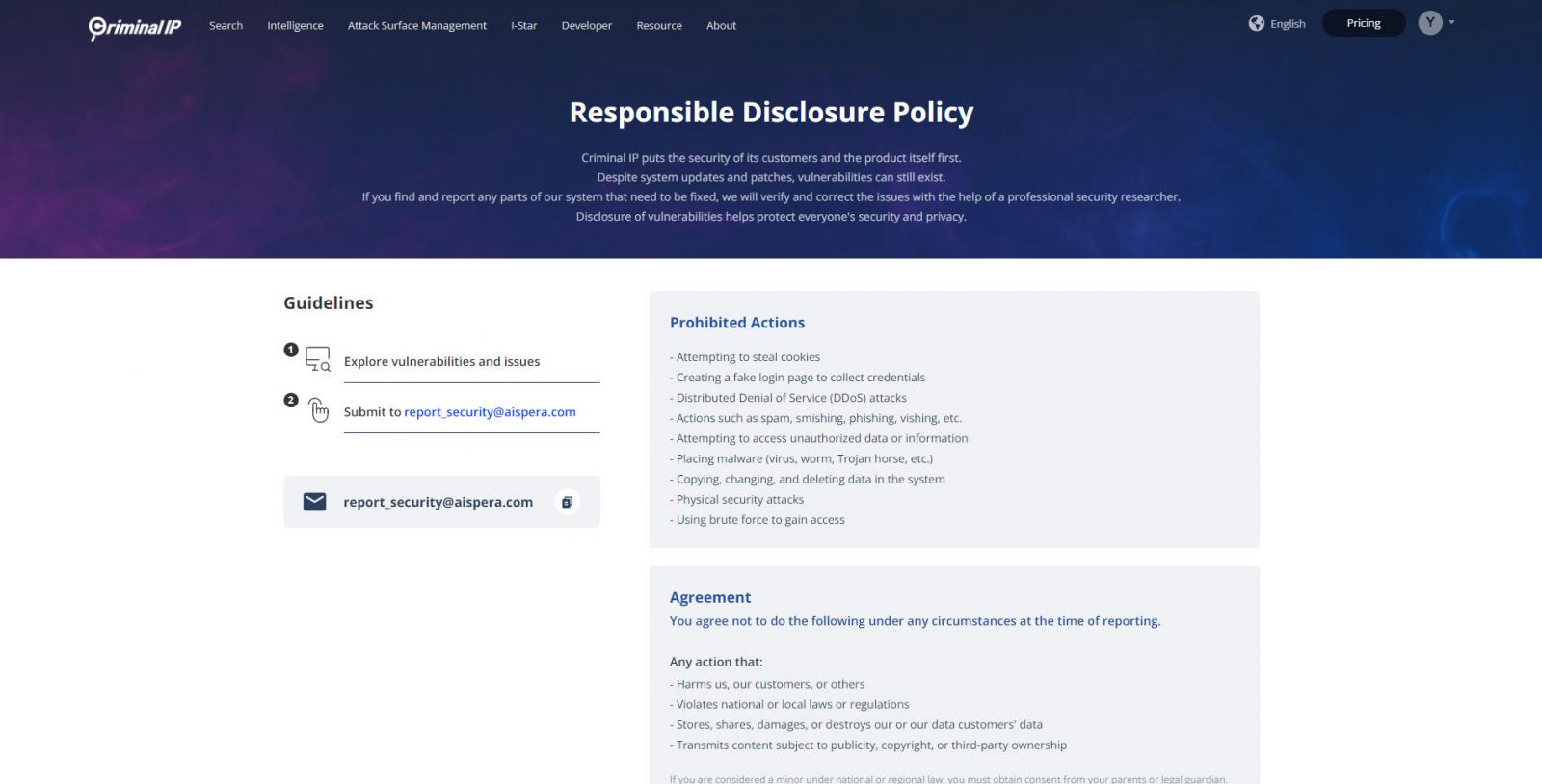 The initiative demonstrates Criminal IP's commitment to service security and user data protection. With the Bug Bounty program in place, users can use criminal IP with confidence knowing that their personal information and digital assets are protected.
The program not only serves as an additional layer of security, but also promotes collaboration between Criminal IP and the security research community, allowing the platform to stay ahead of potential threats and provide a more secure user experience. .
Criminal IP, an OSINT-based search engine powered by AI SPERA, has gained worldwide recognition in the field of cybersecurity since its launch on April 17, 2023. It has established itself as a leading CTI search engine through strategic API integrations and strong partnerships with platforms like VirusTotal. , Teeth, LogRhythm and others.
Users can register for free and also choose from various reasonably tariff plans adapted to their needs.
In addition to its search engine, Criminal IP has introduced useful tools such as the WordPress security plugin called Anti-Brute Force, login fraud detector (Criminal IP FDS), and a Chrome extension, Criminal IP: AI-based phishing link checker.
These tools aim to enhance user security and protect against common online threats.
Sponsored and written by criminal IP