Cloudflare has made its "Cloudflare One Zero Trust" security suite free for public interest groups, election sites and state organizations that are currently part of Project Galileo and Project Athens.
Through Project Galileo and Project Athens, Cloudflare provides free enterprise-level cybersecurity services to journalists, activists, humanitarian organizations, minority groups, and national and local election services.
Today, Cloudflare announced that it is enhancing both of these offerings by offering free access to its Cloudflare One Zero Trust security product.
"Cloudflare is the only security provider that ensures Zero Trust is available to those who need it most – vulnerable groups in our society, journalists and nonprofits, and sites that ensure we have reliable, free, and fair elections in the United States," said Cloudflare co-founder and CEO Matthew Prince.
"These organizations face constant threats and need to be secure online to accomplish their missions – and now they will have access to the same security architecture that Fortune 1000 companies use."
Considering that remote working has become a norm in the post-COVID era, high-risk organizations must have a way to validate their connections and impose strict controls on asset accessibility.
What the Zero Trust Platform does
The Zero Trust Platformcurrently used by 10,000 organizations worldwide, is a complete and secure Internet access management solution.
The platform implements the "zero trust" cybersecurity strategy, which involves ceasing to trust logged-in users unconditionally and continuously validating every step of digital interactions over protected networks.
The solution sits between remote employees/users and organizational assets (cloud-hosted or on-premises) to monitor all traffic and ensure it is authorized for every person and device.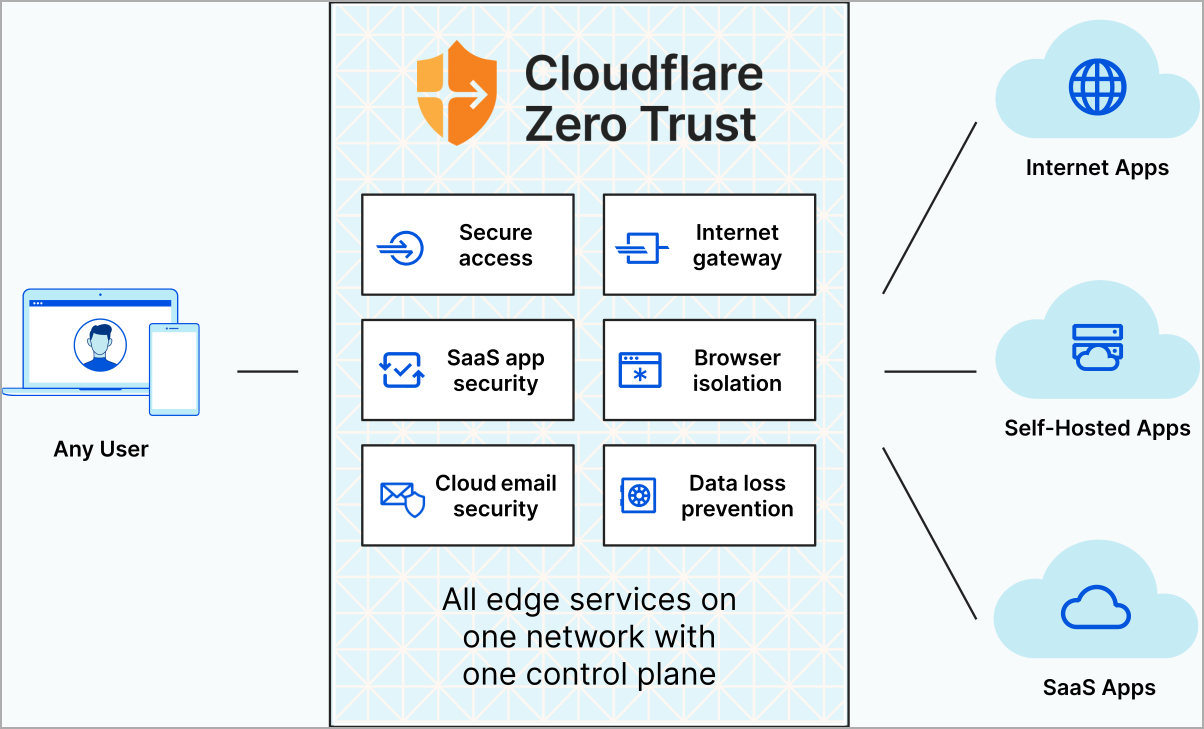 By implementing various inspection points, the platform verifies that no unauthorized user has access to an organization's assets. Thus, even if a hacker manages to infiltrate the network, he will not be able to act freely because he is not intrinsically reliable to him.
Additionally, Cloudflare's Zero Trust Platform supports DNS filtering and HTTP inspection and isolation, so many instances of phishing and malware threats are detected and filtered out before they happen. reach users or terminals.
Finally, the platform can replace or augment existing VPN solutions by implementing custom privilege access controls, limiting connections and downloads outside of a set of approved destinations.
The three main points that Cloudflare highlights in its announcement are:
Automatic protection against phishing attacks, blocking all threats before they reach users' inboxes.
Strict control of access to assets and applications for employees, partners and volunteers.
Secure Internet access even when using unreliable Wi-Fi connections.
"Zero Trust has become the norm for large enterprises, but so far has left out smaller organizations due to smaller IT teams, limited budgets and a lack of resources," it reads. in Cloudflare's announcement.
"These organizations lack the budget and security expertise to thwart sophisticated attacks. Advanced security architecture was previously out of reach, but necessary to protect their employees and members, and continue their missions." – Cloudy.
If your organization matches this profile, you can apply to be part of Galileo Project or the Athenian Project and get free access to Cloudflare's Zero Trust platform and anti-DDoS service.